Commodities: Crude oil slips, base metals jump on talk of fresh Russia sanctions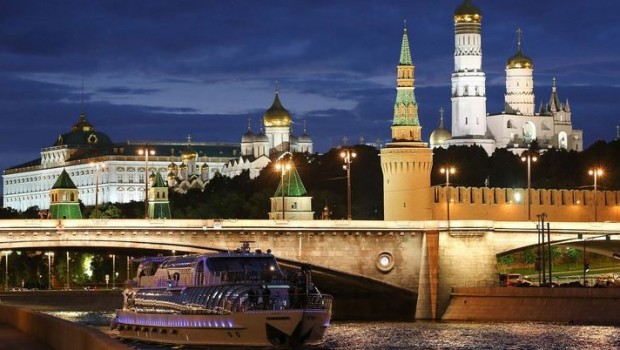 Commodities fell back on Monday as traders took profits after a missile strike on parts of Syria's chemical weapons complex at the weekend passed without any immediate or obvious escalation in tensions.
Thus, as of 2022 BST front month West Texas Intermediate crude oil futures were trading lower by 1.56% to $66.34 a barrel, alongside similarly-sized falls on closely-linked gasoline and heating oil futures on NYMEX.
Traders sold energy futures even as the US dollar spot index weakened 0.39% to 89.446 in response to remarks on Monday morning from US President Donald Trump lambasting China and Russia for manipulating their currencies.
Shortly after noon on Monday, Trump accused those two countries on Twitter of devaluing their currency even as the US kept raising interest rates.
"Not acceptable!," he said.
Ensuing weakness in the US dollar helped put a slight bid into gold, with futures for the yellow metal on COMEX edging higher by 0.04% to $1,348.50/oz. despite the 'risk-on' attitude.
It also helped copper, according to analysts at Sucden Financial, with three-month LME futures for the red metal rising from Friday's closing level of $6,835 per metric tonne to $6,910.5.
However, the main story in base metals on Monday was talk of possible new sanctions being placed on the Russian Federation in response to its activities in Syria.
"Copper moved up through 6900 to towards the 100 day ma which is at 6950 and the sanctions effect on ali took it to a new recent high at 2403 with spreads once again going "bid". The spotlight on Russian metal production has begun to shine nervously on Ni and although the major producers are not subject to US sanctions, the price cleared 14k to 14375 and the Cash - May and May/June carry came in to 9c and 15c with further forward rates also better bid as the higher price attracted forward selling."
According to Politico, the new sanctions would target any firm that had dealings with equipment with Syria's chemical weapons programme.
"As the US ratchets up the pressure the question is how Russia will choose to respond. The airstrikes over the weekend were careful to ensure no Russian assets were hit so as not to provoke retaliation from the Kremlin but with prevailing relations becoming increasingly strained, as sanctions bite, Russia will almost certainly be forced to respond in some manner," analysts at Rabobank mused.
Agricultural futures were mixed meanwhile, with grains being sold but cocoa prices running up sharply to sport gains of 4.97% to $2,704.0 a metric tonne on ICE.
July 2018 corn futures on CBoT on the other hand were shedding 0.89% to $3.91 a bushel, together with a 2.10% drop in similarly-dated wheat to $4.79 a bushel.