Broker tips: Travis Perkins, Ashtead, IAG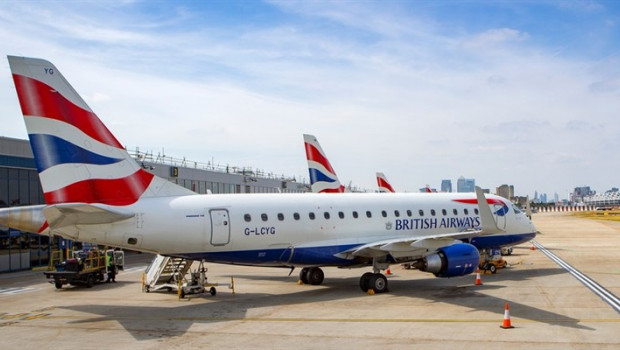 Analysts at Canaccord Genuity raised their rating on business services firm Travis Perkins from 'hold' to 'buy' on Tuesday, following the group's successful demerger from Wickes.
Canaccord said the group had taken "a big step" in its strategic move to simplify and focus on trade businesses, with the analysts now expecting the group to be well placed to deliver "attractive shareholder value" over the medium term.
The Canadian bank stated that the improved operational performance and market outperformance of Travis Perkins' merchanting business should continue and gain momentum, while Toolsation would provide it with "a very attractive growth engine".
"The balance sheet improves post the demerger of Wickes with substantially less operating leases within the group and modest bank net debt expected this year," said Canaccord, which also hiked its target price on the stock from 1,635.0p to 1,725.0p.
"Arguably, the backdrop is now is more conducive for a disposal of the plumbing and heating business. Proceeds from a potential P&H disposal would further strengthen the balance sheet and reinforce the argument for additional capital returns," it added.
Analysts at Berenberg significantly raised their target price on building equipment provider Ashtead from 2,850.0p to 4,850.0p on Tuesday, citing the group's "ambitious" market share plans.
Berenberg stated that Sunbelt 3.0 was Ashtead's "bold plan" to drive growth and take market share over the next three years.
While the analysts said the move was "ambitious", it also noted that history had proven that the company was "eminently capable" of meeting, and "usually exceeding", its targets.
"Management has set out encouraging growth targets over the next few years, and the roadmap centres on driving higher market share and capturing the fruits of growing rental penetration, particularly in the speciality rental business," said Berenberg, which also reiterated its 'hold' rating on the stock.
The German bank said the strategy was "promising", but also noted that the 35% year-to-date share price performance reflected "a lot of the excitement" already.
JPMorgan Cazenove upgraded shares of British Airways owner IAG on Tuesday to 'overweight' from 'neutral' as it said that while 2021 is expected to remain very challenging, the prospects for 2022 onwards "look promising as global air travel starts to normalise".
"We anticipate turbulence on this journey but consider IAG an attractive long-term investment," JPM said.
The bank, which lifted its price target on the stock to €2.85 from €1.66, noted that in the last month, the rate of vaccinations in continental Europe has meaningfully increased. "It is still unclear when widespread intra-European travel will be allowed, but by late summer we would expect a meaningful pick-up across the region," JPM added.
It also pointed to the fact that the European Commission President has suggested American tourists who have been fully vaccinated will be allowed to visit the EU this summer.
"In 2019 IAG operated 29% of its capacity to/from North America; we believe this is IAG's most profitable market given the amount of premium traffic," it said.
JPM said that before Covid-19, IAG was one of the most profitable airlines in Europe and stated that by 2023-24, it believes it can generate a 12-15% group EBIT margin, in line with its pre-Covid performance and goals.