Broker tips: Vesuvius, International Airlines Group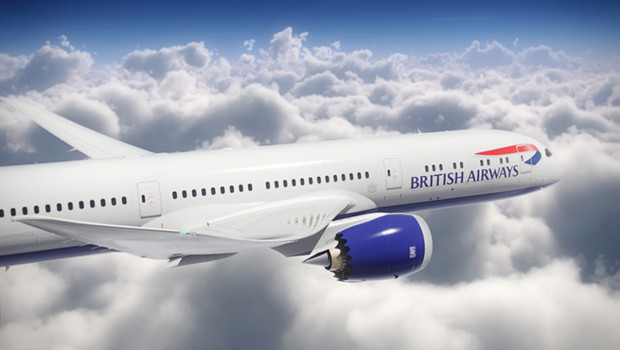 Analysts at Berenberg lowered their target price on engineered ceramics company Vesuvius from 600.0p to 480.0p on Tuesday, highlighting that the firm was "undoubtedly a cyclical business" given its exposure to the steel and foundry markets.
Berenberg stated that the fact Vesuvius was so cyclical meant "some caution" must be taken amid the current macroeconomic backdrop but noted the degree of caution, however, was "up for debate" and that it believes the stock may already be pricing in a 25% downgrade.
Given Vesuvius' "strong" January-April trading update, and the fact that it has no balance sheet risks and a convincing mid-term story of higher margins, returns, and market share, Berenberg thinks the stock remains "attractive" despite broader market risks.
The German bank also highlighted that Vesuvius' shares trade at an 8.8x 2022 price-to-earnings ratio for a 6.2% dividend yield or 15.2-times P/E on 2020 numbers.
"We expect no slowdown to longer-term sustainability trends, even if some related capex projects are delayed in a worst-case economic slowdown scenario. Vesuvius is well aligned to these trends, with 80% of new product development focused on improving sustainability outcomes, its steel flow control products important drivers in improving production yields and a growing presence in the electric arc furnace segment (which will play a key role in the decarbonisation of the steel industry)," said Berenberg.
"Vesuvius's leading market position should result in share gains from smaller less well-invested peers. Current inflationary pressures are delaying delivery of a 12.5% operating margin but mathematically it should still be achievable when market conditions strengthen."
Analysts at Deutsche Bank took a fresh look at British Airways parent company International Airlines Group on Tuesday after the company's inaugural ESG day gave "a very credible boost" to net-zero plans.
Deutsche Bank said last Friday's ESG Day saw the company lay out its vision for a "revolution in the air", with the group's main focus being on the actions it has taken to achieve its target of net-zero emissions by 2050.
The German bank said "considerable ground" was covered in IAG's ESG day, including offsetting, new aircraft and operations, carbon removals, and perhaps most important of all, sustainable aviation fuel, where it said IAG has made "notable progress".
"'Someday is now' is one of the slogans of LanzaJet, the company with which British Airways has partnered to develop the UK's first SAF production facility – it aims to highlight that the technologies exist to decarbonise air travel and that we shouldn't have to wait, with funding & focus needed from all stakeholders to resolve this," said Deutsche Bank. "Finally, IAG also explained how it is trying to build a diverse & inclusive workforce."
DB reiterated its 'hold' rating and 155.0p target price on the stock.
Reporting by Iain Gilbert at Sharecast.com