Broker tips: Ashtead, Supreme, Auto Trader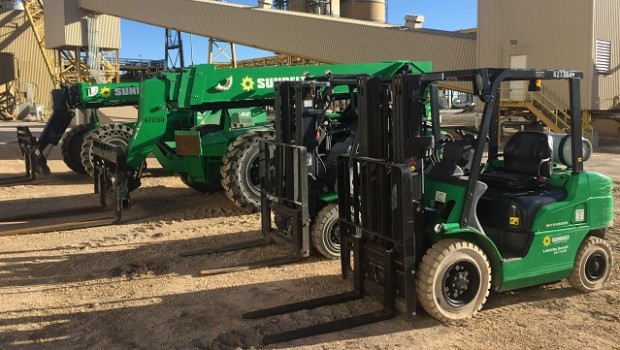 Deutsche Bank downgraded its stance on shares of equipment rental firm Ashtead to 'hold' from 'buy' but lifted the price target to 5,108.0p from 4,750.0p as it argued the valuation is outstripping returns.
The bank said the investment case around Ashtead remains sound, although this cycle is likely to be the last of the 'easy wins' with regard to taking market share within a market exhibiting secular growth.
"Rental penetration remains lower in the USA than elsewhere, helping to drive the underlying market," DB said. "We believe there are around 10 years of further growth before the USA rental market starts to reach maturity. The level of further US infrastructure spending remains an unknown for the mid-term."
Deutsche added that Ashtead remains an asset-based business and said it see returns remaining within the historic range, particularly as replacement capex rises.
Analysts at Berenberg slightly raised their target price on wholesale distributor Supreme from 220.0p to 230.0p on Friday after the firm struck its first deal since its initial public offering earlier in the year.
Berenberg made the move after Supreme snapped up Vendek, a small batteries and lighting distributor in Ireland, for up to €1.82m, stating it thinks the deal had "excellent strategic rationale" and expects there to be "a significant number of further accretive bolt-on deals" that Supreme could deliver over the coming years.
"We have nudged our estimates up by circa 2% to incorporate Vendek and increased our price target to 230.0p," said Berenberg.
The German bank highlighted that the deal had two major sources of synergies. Firstly, it said Supreme should be able to use its larger scale to negotiate improved procurement terms for both batteries and lighting and secondly, the analysts noted that Vendek had "a much broader customer base in Ireland than Supreme".
"We expect that Supreme can use Vendek's existing relationships and salesforce to penetrate Vendek's Irish customer base with Supreme's other product categories (vaping, sports nutrition, vitamins and household products)– in much the same way it did with its own batteries and lighting business in the UK over the past decade or so," said Berenberg, which stood by its 'buy' rating on the stock.
RBC Capital Markets lifted its price target on shares of Auto Trader on Friday to 610.0p from 560.0p following the company's "strong" set of results a day earlier.
RBC, which maintained its 'sector perform' rating on the stock, said the results give it confidence in Auto Trader's strong market position and pricing power.
"The development of its products, aimed to further digitalise the car buying journey, is also encouraging," the bank said.
"However, we believe this is fairly reflected in the share price, trading at a 10% premium to its historical average, on FY22 EV/EBITDA."