Broker tips: Tekmar Group, Diageo, Auto Trader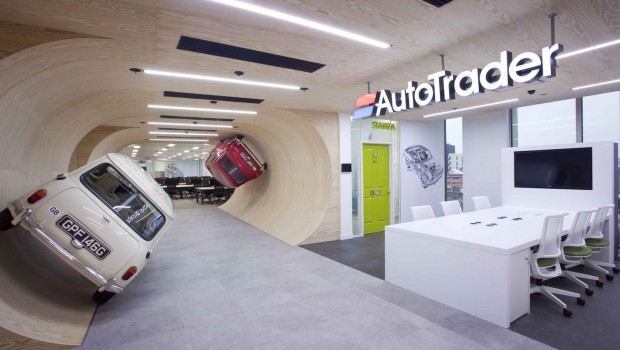 Analysts at Berenberg raised their price target on engineering services company Tekmar Group from 160.0p to 180.0p on Tuesday following the firm's first-half results for its 2020 financial year.
With strong revenue growth across all divisions, Berenberg stated Tekmar was "firmly on track" to meet consensus expectations for 2020 after its management upped the company's full-year revenue guidance by roughly 10%.
Berenberg also highlighted that recent acquisitions such as Subsea Innovation were also performing well and helping to diversify Tekmar into other attractive subsea segments.
However, with a larger proportion of this year's growth coming from lower-margin subsea work, Berenberg left its forecast for underlying earnings unchanged.
"But we think this is a good demonstration of the company's strategy to diversify the business and leaves it well placed over the medium term," said the analysts.
The German bank noted that, as expected, the year would follow a second-half weighting, but with a record order book of £15.9m Berenberg felt there was also "good visibility into the remainder of the year".
"As a result, we remain happy buyers and up our price target to 180p," said Berenberg.
RBC Capital Markets upgraded shares of drinks company Diageo to 'outperform' from 'sector perform' on Tuesday, hiking the price target to 3,500p from 3,100p.
Not only is Diageo growing revenue faster than most consumer staples companies, but it's doing so in its more highly-priced, higher-margin categories, RBC said, noting that this bodes well for its ambition to be a reliable compounder of growth.
"We're big believers in the virtuous circle school of management: companies invest to drive revenue growth yielding declining cost ratios enabling them to raise margins and step up revenue investment," it said, adding that "Diageo seems to get it".
"Marketing/sales has risen in each of the last three years; this looks likely to continue. Sales growth has done likewise, and with consumer sentiment for its largest brands amongst the most favourable in the alcoholic beverages sector according to RBC Elements (our data science team) we expect it to remain robust."
RBC said it expects operating profit growth at the upper end of Diageo's 5-7% medium-term guidance range.
UBS upgraded its stance on shares of Auto Trader to 'neutral' from 'sell' on Tuesday, lifting the price target to 560p from 510p following an encouraging investor day.
The bank noted that it has been a seller of Auto Trader since June amid concerns that short-term growth would be limited by a weak stock environment given a disciplined approach to pricing and maturing product portfolio.
However, it hosted an investor day last week on online classifieds which it said gave it "more confidence on longer-term drivers".
As a result, UBS has upgraded FY28E revenues by 6%, hiked its discounted-cash flow price target and upgraded the stock.
It argued that Auto Trader can access new revenue opportunities as it transitions from a marketing to a transaction platform.
In addition, it said the company should be able to sustain growth in its core business, principally by launching new products that will appeal to its highest value customer segments.
"We now include an extra £38m in our base case for new core products," UBS said.