Broker tips: St James's Place, EasyJet, InterContinental Hotels, Whitbread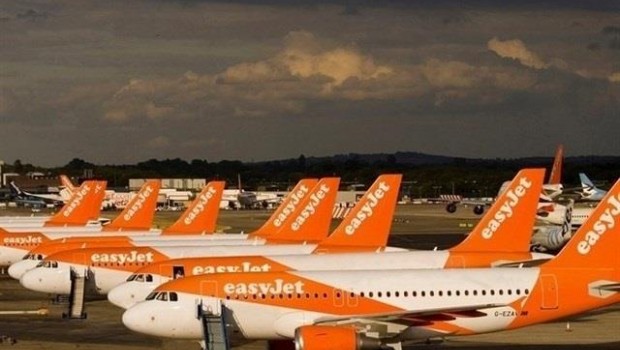 Analysts at Berenberg re-initiated coverage of wealth management firm St James's Place on Tuesday, hitting the group with a 'buy' rating and 1,194p target price.
With shares in SJP having fallen 9% over the last 12 months as investors fretted over moderation in the group's sales growth, Berenberg said it viewed things "differently".
Berenberg said it found the resilience of SJP's sales "remarkable" given the industry-wide pause in demand.
The German broker also highlighted that with 85% of the group's management fee growth over the next three years expected to be driven simply by funds in gestation coming "online", there did not appear to be much doubt about the medium-term growth in St James's Place cash earnings.
Berenberg added that "chronic under penetration" of financial advice and expansion of SJP's advisor network also provided visibility on growth moving forward.
"Given this outlook, we find the current valuation compelling," said Berenberg.
"We expect long-term growth to be driven by an ageing, affluent demographic in the UK and the increased complexity of investment and taxation arrangements, especially following recent pension reforms."
Credit Suisse has backed easyJet, arguing that the budget airline is successfully navigating a difficult market.
Earlier this year, easyJet warned on profits after economic uncertainty and Brexit saw passengers put off holidays.
But Credit Suisse said that easyJet's winter capacity plans "suggest it is churning underperforming routes which should be positive for margins over time".
In particular, the bank applauded moves by the budget carrier to address its German assets. "Germany has been a sore point for easyJet since its acquisition of Air Berlin assets at the end of 2017, and contributed to -13% PBT margin, which compares to a 0% to -4% winter PBT margin over 2013 and 2016.
"We highlight that easyJet's biggest capacity shifts in winter 2019/20 are focused on optimising the Berlin schedule and moving capacity from Lufthansa hubs to areas of easyJet strength.
"This is a strategy designed to improve pricing and margins, and inspires confidence that full-year 2020 pricing can grow despite demand doubts, with total network capacity growth likely limited to around 3% for the year."
Credit Suisse, which has an 'outperform' rating on the stock and a price target of 1,206p, concluded: "The fact that it is trading significantly below fleet value illustrates the market is pricing in considerable value destruction, despite positions at primary airports [and] a network attractive enough to be tempting partners from Europe, the Middle East and APAC to connect to it."
Jefferies initiated coverage of InterContinental Hotels Group and Whitbread on Tuesday as it took a look at the European hotels sector.
The bank started IHG at 'buy' with a 6,200p price target. Jefferies expects to see higher free cash flow, returned to shareholders via dividends, which it assumes will grow by 10% a year going forward, and via special dividends.
It said the recent share price weakness driven by disruption in China and US peer revenue per available room downgrades is likely temporary and more than offset by the strong pipeline.
Jefferies started coverage of Premier Inn owner Whitbread at 'hold' with a 4,500p price target.
"We think that Whitbread's impressive track record and dominant position in the UK are signs of a well-run company," it said.
The bank said it awaits more clarity on the political situation in the UK, along with signs of progress in Germany before turning positive on the stock.