Broker tips: Spirax-Sarco, Ten Lifestyle, Hurricane Energy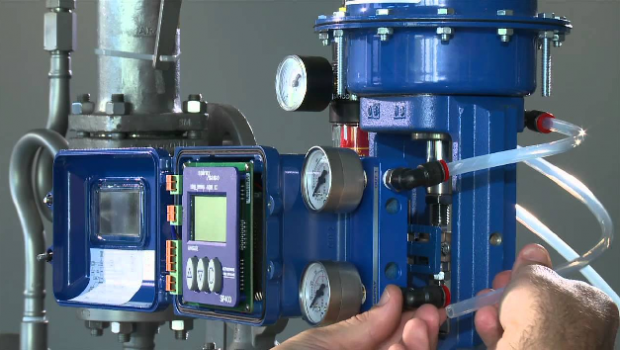 Berenberg started coverage of "outstanding" Spirax-Sarco Engineering at 'buy' on Thursday as it took a look at the capital goods and industrial engineering sector.
The bank said that after a rocky fourth-quarter last year, the UK industrials sector has come back into vogue with the average stock in the coverage up 20% year-to-date and several names close to all-time highs.
Berenberg, which gave Spirax a 10,510p price target, said that its qualities and scalability warrant its premium valuation.
"It has strong and resilient organic revenue growth (4-5% through the cycle), sector-high operating margins (23%), attractive returns on invested capital (more than 30%), strong cash generation (circa 90% free cash flow conversion) and 51 consecutive years of dividend growth," it said.
"We perform a deep dive into its quality characteristics and conclude that it is a core long-term holding that absolutely warrants its premium valuation."
Analysts at Jefferies raised their target price on British travel outfit Ten Lifestyle on Thursday, citing greater confidence over the firm's revenue growth moving forward.
Jefferies said that when it cut its price target on Ten after two warnings about revenue growth following its initial public offering, its need was for reassurance - on growth, customer wins, technology delivery and cash being on track.
However, the broker said all of these had been delivered during the first half of the group's current trading year, with recent contract wins meaning a share price recovery had begun accordingly.
With first-half organic growth around 10% higher, which Jefferies said "bodes well" for the second half and future years, and new contracts ramping, the broker now believes Ten's beat on full-year profits will be "more significant" in 2020.
"We'd characterise the results as more about potential upside to FY20 than a beat in FY19. The flattening of admin costs and tech spend (opex and capex) is now occurring as planned, with much of the heavy lifting on the digital platform launch now done - adding features and rolling out to customers - another booster to FY20," said Jefferies.
Jefferies, which retained its 'buy' rating and upped its target price on Ten from 72p to 93p, praised the group for delivering the "steady, confidence-rebuilding" first half that was needed, and as the year to August 2019 ends, the broker now believes attention can begin to turn towards potential upsides in 2020 revenue estimates, breakeven and new verticals.
Analysts at Morgan Stanley reiterated their 'buy' recommendation for shares of Hurricane Energy, telling clients they continued to see a "realistic bull case" for the company under which its shares would trade over five times higher by the end of 2020.
According to the investment bank, the outfit's shares were akin to a 'call' option, potentially offering "a very big pay-off".
Linked to the above, they pointed out four potential catalysts for the share price over the next rougly two months.
The triggers mentioned by Morgan Stanley were: the startup of the early production system at Lancaster, lifting of the first cargo from Lancaster, results from Warwick-Deep exploration well at Hurricane's Lincoln and Warwick assets, and the company's Capital Markets' Day which was tentatively expected for late July.
"We believe even an announcement of the CMD will itself be a good signaling factor," they said.
Nevertheless, they did also warn that even if those catalysts turned out positively, there might continue to be "significant uncertainty" around the ultimate recovery of reserves at the Lancaster field.
Under said 'bull" case scenario, which assumed a long-term price for oil of $75.0 a barrel, and a value of $8.0 for each of the approximately 785m barrels of 2C reserves at Lancaster and Lincoln, Morgan Stanley estimated a net asset value for the shares of 347.0p.
However, under their base case scenario the projected NAV was now a lesser 58.0p, which was down from 56.0p previously, and under its bear case it was 17.0p, which was up from 14.0p previously.
"We believe a Price Target at this point is not relevant, given the wide range of valuation outcomes."