Broker tips: Senior, Ashtead, Howden Joinery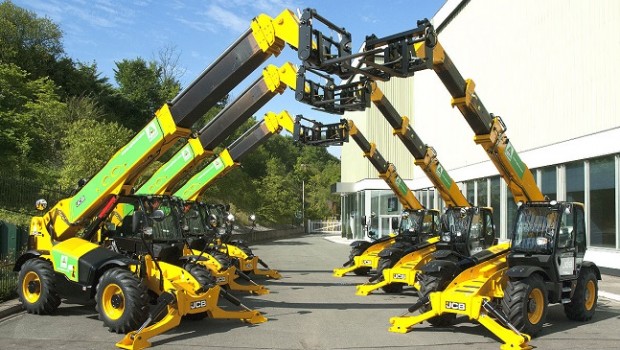 Analysts at Berenberg downgraded aerospace and defence firm Senior from 'buy' to 'hold' on Tuesday, saying that the group's wings had been "clipped" after its management lowered their growth outlook.
Berenberg said that despite maintaining its 2019 expectations, Senior's recent trading update for the ten months ended 30 October indicated a "significantly lower" sales and margin outlook than it had previously forecast, driven by end-market weakness, customer behaviour and increased competition.
To reflect that, the German broker made significant cuts of roughly 30% to its earnings estimates for 2020 and beyond, and said that it saw only a limited upside to its new forecasts in the near-term, with the potential for further downside should the existing challenges persist.
Berenberg, which also lowered its price target on Senior's shares from 240.0p to 185.0p, noted that on its new estimates the group's shares were trading on a 2021 price-to-earning multiple of 13.0 times, making for a modest discount of less than 10.0% to the pan-European aerospace and defence sector, which it deemed to be "justified" given the company's now lower growth outlook and industrial end-market exposure.
"We see limited material upside to our sales or margin forecasts over the near term, although we acknowledge that the ungrounding of the 737 MAX will likely result in a modest sentiment rally in the shares," said Berenberg.
JP Morgan reiterated its 'overweight' recommendation and 2,450p target price for shares of Ashtead following the group's second-quarter update on 10 November.
In a research note sent to clients, analyst Andrew Wilson said he expected the international equipment rental group to report another strong quarter, despite the lower frequency of hurricanes seen in 2019 and with underlying trends remaining "solid".
Wilson also expected management to reiterate its guidance for full-year growth rates and capital expenditure, although its initial comments on capex in the financial year 2021 would likely be dented by a more "modest" outlook for construction and "significant" previous investment in its fleet.
"We do not see the Q2 in isolation as a particular catalyst, especially ahead of seeing a final consensus," the analyst added.
To back up his arguments, the analyst also highlighted Ashtead's above sector earnings growth "driven as much by own actions as the market", balance sheet optionality "whatever the macro outlook" and its "unchallenging" valuation.
Analysts at Liberum hiked their target price for shares of Howden Joinery, telling clients that investors were likely to continue pursuing "quality cyclicals" if the increasing demand for UK assets was sustained.
The target price as raised from 580p to 659p and the recommendation for the shares kept at a 'buy'.
"The valuation would be somewhat stretched at our target price, but we believe that this is achievable because valuation is likely to overshoot as investors pursue quality cyclicals if the improving appetite for the UK is sustained," analysts Charlie Campbell and Marcus Cole said in a research note sent to clients.
In particular, the two analysts called attention to Howden's roughly 50.0% market share, "strong" balance sheet (with £234m of net cash), and track record of market share gains, with management delivering on credible plans to improve the business.
"The recent update confirmed that trading remains resilient, and it is likely that trading would strengthen if 2020 brings a continuation of rising real wages and reduced political and economic uncertainty," they said.
Their target price was based on a 15% discount to an already "cautious" discounted cash flow analysis valuation, which was down from a 25% discount beforehand.