Broker tips: Saga, Tullow Oil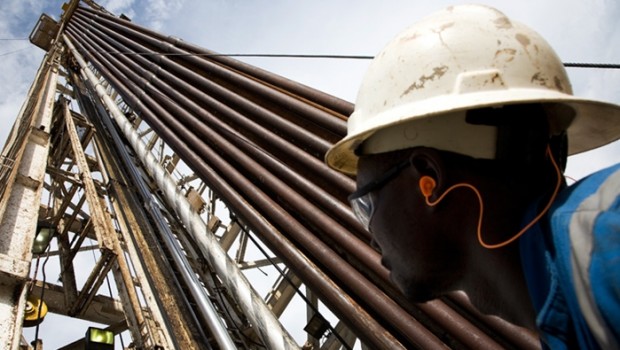 Peel Hunt slashed its price target on shares of over-50s specialist Saga to 110p from 180p on Thursday as it cuts its earnings per share estimates to account for pricing cuts and the company's investment in growing the customer base.
The broker said buy-rated Saga was now getting its priorities right after losing its way and resetting its strategy, refocusing on the insurance broking business and returning to its core direct distribution strategy.
However, Peel noted that this comes at a high cost, with the broker's January 2020/21/22 adjusted earnings per share estimates declining by 40%/50%/47% to 7.7p/7.6/9.3p, respectively. It pointed out that Saga has lowered its insurance new business and renewal margins, is investing in new value-add products and is rebooting its direct distribution strategy, increasing customer acquisition costs.
This drags down 2019/20 EBITDA by 19% to £184m and underlying pre-tax profit by 43% to £100m, Peel said.
It said Saga's business model for the 50+ demographic remains attractive, but execution has disappointed.The de-rating in the shares is "understandable", said the broker, leaving them trading at an estimated 2020 price-to-earnings of 7.5x.
Peel's new price target values Saga at 14x price-to-earnings.
"The stock remains a buy as we patiently believe Saga can be revitalised and finally complete its transition to an affinity broking group, for which the business is uniquely positioned."
Analysts at Berenberg reiterated their 'hold' rating on stocks of Tullow Oil following its "disappointing update" on Thursday.
Berenberg was let down by Tullow's update, both in terms of the company's operational performance and delays in Uganda, and expected the stock to underperform as a result.
However, the German bank said this underperformance "may well be temporary" as the market looked set to focus on the firm's Guyana exploration, one of the most attractive exploration programmes of 2019, which was due to commence in June.
First-quarter production averaged just 84,600 barrels of oil per day, leading to full-year production guidance being revised down to 90-85 kboepd from 93-101 kboepd previously, on the back of issues in Ghana and a delay in completing a production well at the TEN fields.
But Berenberg emphasised how both those issues had now been resolved and hence Tullow's expectation that production would increase into year-end.
Elsewhere, Tullow expects a final investment decision on its Ugandan operations in the second half and Berenberg noted that approval of a farm-down would result in a cash payment of $210m to the group.
All in all, Berenberg said: "We have lowered our 2019 average production to reflect a weaker start to the year, keeping our 'hold' rating and 230p price target unchanged."