Broker tips: Royal Bank of Scotland, Card Factory, Paddy Power Betfair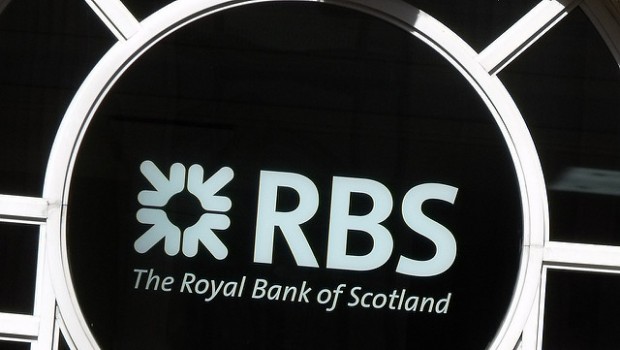 Royal Bank of Scotland's earnings and excess capital are being undervalued by the market, said UBS on Friday, upgrading the shares to 'buy' from 'neutral'.
UBS, which upped its target price to 300p from 285p, said RBS's second-quarter capital generation was much stronger than forecast and left its CET1 capital ratio at 16.1%. That makes it £4bn, or 13% of market cap, above target despite having dealt with the US Department of Justice investigation, £2bn in pension contributions and a chunk of restructuring spend.
Even though RBS declared the first dividend in a decade, this barely made a dent in the balance sheet.
UBS said, "significant special dividends or buybacks – perhaps direct from government – are needed to stop this undervalued surplus capital from growing further".
Directors are targetting 34p of EPS in 2020 and a return on tangible equity above 12% at that point, but even with UBS estimating a more cautious 28p of EPS analysts expect £5bn in buybacks by the end of 2021 to take the stock to 6.5x EPS by then, with a growing dividend yield to provide decent income support too.
If Brexit negotiations lead to a no-deal divorce from the EU, UBS expects pressure from margins from rate cuts, lower house prices hitting margins, and higher levels of risk-weighted assets.
Liberum cut its price target on Card Factory on Friday to 195p from 210p following the greeting cards retailer's profit warning a day earlier.
Card Factory shares tumbled on Thursday after it said it now expects full-year underlying earnings of between £89m and £91m, down from last year's £94m and below consensus of £93.5m due to Brexit uncertainty and "extreme" weather.
Liberum downgraded its FY19 EBITDA forecast to £88.2m from £93.9m and cuts it growth assumption for Getting Personal, from 10% growth year-on-year to 5% growth, which flows through to an earnings per share reduction of 7% for FY19-21.
"Lowering our numbers today continues the cycle of downgrades we have seen, where at this point last year we forecast FY19E EBITDA at £103.9m, which suggests a circa 15% downgrade in 12 months, highlighting the direction of travel," the brokerage said.
Still, Liberum said that while the overall like-for-like performance for the first half was "clearly disappointing", in the wider context of the retail environment and reporting, it could have been worse.
It noted that the Card Factory website, which accounts for 0.6% of group sales, delivered a strong performance, while the performance of the online gifting business, Getting Personal, was disappointing in the face of tough competition and rising customer acquisition costs.
Liberum rates the stock at 'hold'.
Analysts at Credit Suisse upgraded Paddy Power Betfair to 'neutral' on Friday but noted that uncertainty remained around the bookmaker's exchange business and the scale of investments required to get its US operations off the ground.
Factoring in what the Swiss broker called "reasonably conservative assumptions", Credit Suisse lowered its long-term exchange growth forecast to 0% per year from its previous 1.5 to 2% estimates and assumed losses of roughly £9m for the bookmaker's US sports-betting wing in the second half of the year.
However, with the downside to its new target price of 7600p ( was 8,000p) now exhausted, it moved from an 'underperform' recommendation to 'neutral', adding that the valuation was "more reasonable here".
The Swiss broker also penciled-in £19.0m of losses at the US sports-betting arm for 2019.
Its 2018 EBITDA estimate for the firm was marked-down too, by 3% to £455m, with Credit Suisse highlighting that if it were to exclude US sports-betting losses, then at £464m its estimate was in-line with the company's own guidance range for between £460.0-480.0m.
"In 2019E, we lower our EBITDA estimate by 8% (half due to US sports-betting and the rest due to lower Exchange and Retail profits) to £411m," CS added.
The broker expects Paddy Power's third-quarter update in November will "give crucial colour" on the expected scale of US investments.