Broker tips: Rio Tinto, Crest Nicholson, Legal&General, AstraZeneca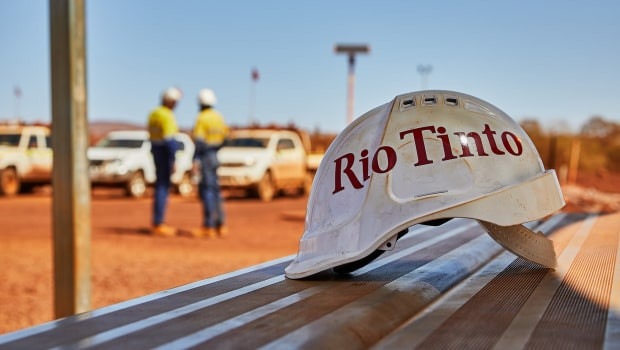 Analysts at Berenberg cut their target price on mining giant Rio Tinto from 5,400.0p to 5,000.0p on Thursday, stating the firm appeared to be facing some "fairly meaningful headwinds" in the near-to-medium term from a financial standpoint.
Berenberg said Rio Tinto's updated decarbonisation targets, while "admirable", would consume additional capital, and although it admitted there was scope for the projects to deliver incremental cost savings in the form of lower power costs, the analysts expect that much of the cash generated from Rio's operations over time will be allocated to capex, leaving dividends to take more of a back seat.
While the German bank acknowledged that 2022-23 will see strong free cash flow generation thanks to still-elevated iron ore prices, when iron ore demand normalises and supply increases, prices will drop, resulting in an inflection by 2024 when capex broadly matches or exceeds cash generated from operations.
"Rio still has some time to play with and we think the dividend is comfortably covered over the next two years. However, as time passes, we forecast a rising risk that the company needs to diversify to maintain a strong financial position and its dividend."
Broker Liberum upgraded housebuilder Crest Nicholson to 'buy' from 'hold' on Thursday after recent share price weakness.
Liberum noted Crest Nicholson shares were down 19% since recent highs and said they are now offering "good upside" to its unchanged target price of 435.0p.
"We see an improving outlook for housebuilders as the market starts to discount a good outlook for 2022, and we believe fears over rates and building material cost availability have been overdone," it said.
The broker added that Crest's capital markets day on Wednesday confirmed that significant progress had been made in the turnaround.
"Stabilisation has been achieved and management is confident of delivering significant margin improvement as new sites come through," it said. "Management has set out a plan to grow, now that stabilisation has been achieved, moving into new areas in Yorkshire and East Anglia."
Analysts at Jefferies upgraded their recommendation for shares of Legal&General from 'hold' to 'buy' on Thursday, telling clients that it was the European insurer offering the most synergies thanks to its competitive advantage in annuities and asset management.
Jefferies stated that after examining the assets, it had concluded that there was far less risk than consensus presumed and that impending capital reform was set to reduce volatility.
As a result, with less risk than implied by consensus prices, 23% upside and a 7% yield, Jefferies moved to upgrade the shares and raise its target price on the stock from 290.0p to 340.0p
JP Morgan said on Thursday that 'top pick' AstraZeneca's growth outlook was the best in its sector and had not yet been reflected in its share price.
In local currency terms, the broker estimated that Astra's core earnings per share were set to grow by 33%, 27% and 23% between 2021-23 - excluding its Covid-19 vaccine.
Subsequently, earnings per share were seen growing at a compound annual rate of growth of 9% over 2023-26.
The expected rate of growth in the drugmaker's core earnings per share across 2023-26 in compound annual terms was expected to be four percentage points higher thanks to its comparatively young on-market portfolio and deep late stage pipeline.
"Given our forecast for a strong growth outlook, and the compelling valuation, we remain 'overweight', with Astra remaining a top pick in the sector."