Broker tips: Persimmon, WH Smith, Oxford Biomedica, Just Group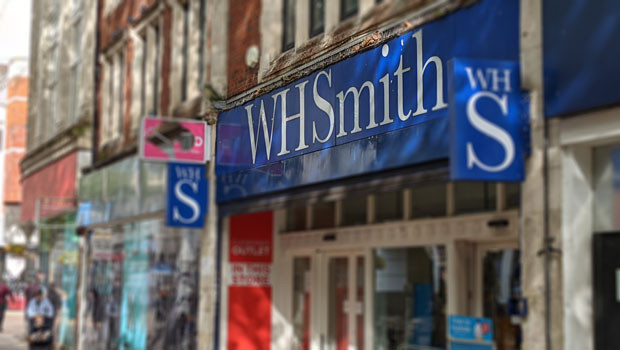 Persimmon slumped on Monday as UBS downgraded its stance on the housebuilder to 'sell' from 'neutral' and cut its price target on the stock to 1,230.0p from 1,290.0p as it cited the further risk of a de-rating.
"We think Persimmon faces further downside risk as margins and returns start to revert to the sector mean over time," the bank said.
"The shares remain at a premium to the sector on 1.3x P/TNAV versus sector on 0.95x (2022E), and 1.2x P/TNAV versus sector on 0.87x (2023E). We think that premium could narrow as margins and returns start to mean revert, in addition to the absolute downdraft expected from falling volumes and prices in 2023/24E."
UBS said it thinks the shares still benefit from a historically superior return on capital employed but it is concerned that as this premium fades, so could the shares.
UBS also noted that reservations rates were currently very weak, with Persimmon reporting 0.48 sales per site per week in the six weeks prior to November 7, which it think equates to a 40% year-over-year fall.
"The trend has sequentially still deteriorated," it said. "We expect sales rates to pick up to 0.60 in 2023E as mortgage rates reduce but this still means completions could be down -30% in 2023E (our new base case).
Analysts at Berenberg raised their target price on retailer WH Smith from 1,900.0p to 2,000.0p on Monday, stating that momentum was now building for the firm.
Berenberg said that following WH Smith's full-year results on 10 November, it had upgraded its earnings per share estimates by 7%, 8%, and 6%, respectively, over the 2023-25 period, driven by both a "stronger-than-expected" post-Covid-19 recovery in trading.
The German bank, which reiterated its 'buy' rating on the stock, also highlighted that WH Smith's store additions for the 2023 trading year had now been guided to a higher level
"Management has guided to 125 new travel store wins, which are set to open in FY23, which represents around 10% growth on the existing base. The largest part of this is in the US, where WH Smith is now expecting to open 70 stores in FY23, which is more than 20% growth on the circa 300 stores at present," said the analysts.
"We believe WH Smith has a significant structural opportunity to take market share in North America in particular, and we feel this store-win momentum could continue for some time."
Berenberg noted that it continues to believe current estimates to be "conservative" and feels that the shares look "increasingly compelling".
Analysts at Liberum cut their target price for shares Oxford Biomedica from 1,390.0p to 1,010.0p on Monday, arguing that the company's pan-vector offering had yet to reach sufficient scale in order to deliver sustainable profitability.
However, Liberum said for that to occur, continued contract wins would be key and adjusted its valuation in response to markets' attitudes towards risk so that they now only valued known customers.
Nevertheless, the analysts, who stood by their 'buy' rating on the stock, said that the impact of the macroeconomic backdrop on funding for research and development was not as negative as perceived.
The analysts also pushed through 5-15% near-term sales upgrades and now expected the Contract Development and Manufacturing Organisation to breakeven on an earnings before interest, taxes, depreciation and amortisation basis in 2023.
Jefferies initiated coverage of Just Group on Monday with a 'buy' rating and 115.0p price target, saying the company was poised to benefit from the busiest bulk annuity market ever.
The bank said its initiation focuses on the key topics of capital generation, property exposure and the outlook for the bulk annuity market.
It noted that following the appointment of chief executive David Richardson in 2019, Just has taken a number of actions to bolster capital and reduce sensitivity to the UK property market.
"With the Solvency II ratio likely to be 195% at 2022F year-end and property sensitivities almost halved since 2019, we believe these actions have been implemented successfully," it said. "Despite this, the market has given Just minimal credit for this, with the stock barely re-rating, from 0.42x T1 own funds in 2019 on average to just 0.45x T1 own funds now."
In addition, Jefferies said the bulk annuity market was "ready for take-off". It pointed out that the Pension Protection Fund has forecast that UK defined benefit pensions schemes are currently in a £375bn surplus position, representing an all-time high funding level for schemes.