Broker tips: Persimmon, Vodafone, Associated British Foods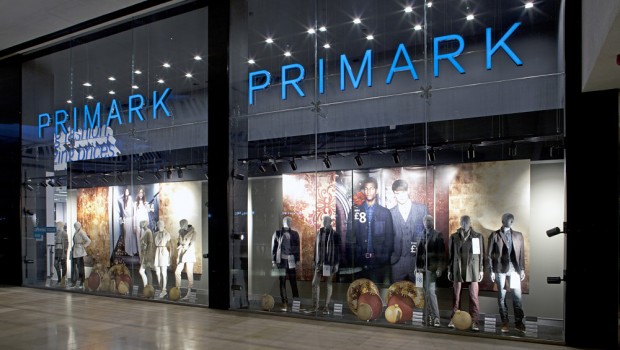 UBS and Peel Hunt have maintained their recommendations on Persimmon, as the housebuilder looks to improve its battered reputation.
The FTSE 100 housebuilder, which came in for severe criticism last year over the vast salary paid to its former chief executive, has developed a reputation for poor building quality and customer service, with its three-star House Builders Federation rating one of the lowest.
However, under new chief executive Dave Jenkinson, the company is looking to overhaul its reputation. It has put in place a number of initiatives, including introducing a customer retention programme and selling properties at some sites at later stages of the construction process.
That caused the number of completions to fall in the first half, to 7,584 from 8,072 a year earlier, which in turn depressed revenues, which slipped 5% to £1.75bn.
But analysts have largely welcomed the shift towards improved quality, despite the fall in revenues.
Peel Hunt, which has a 'hold' recommendation Persimmon and a price target of 2,025p, said: "This has resulted in fewer sales in the first half and a build-up of inventory.
"This increase in build and slower releases is likely to result in a bigger skew to second half sales, completions and profit in previous years. This obviously carries an incremental risk in terms of market – especially Brexit – conditions.
"Overall, we see limited change to forecast at this point, but with a mix shift of slightly lower volumes being offset by slightly higher margins."
For their part, UBS, which has a 'buy' recommendation and a price target of 2,650p, said: "While volume shortfall will likely lead to some modest consensus earnings per share reductions, we think the shares are discounting a much more dramatic reduction in profitability.
Analysts at Barclays kept their 'overweight' rating on Vodafone unchanged on Thursday after taking a "fresh look" at the British telco group following its "disappointing" full-year results and dividend cut.
Barclays said it still saw "a clear value opportunity" in Vodafone, and potential near term catalysts to help unlock a discount to its 200p price target, with "hopefully no operational deterioration" in the first quarter.
The analysts also factored in Liberty Global's assets into its forecasts after Vodafone swooped in and acquired its German and Eastern European cable networks for an enterprise value of €18.4bn, and removed the group's New Zealand operations following their recent sale.
"Adding Liberty Global (Germany/CEE) adds c€1.7bn to FY21e EBITDA, c€200m to FCF, +€18.4bn to net debt, with €500m+ of synergies inside 5 years boosting FCF," said Barclays.
"Removing NZ reduces EBITDA c€300m, and net debt c€2bn. With other minor changes the net impact is to increase FY21e EBITDA +7% (€15.7bn), EPS +12% (11.0p), FCF +4% (€5.87bn) and net debt (+€16bn)."
Barclays noted that now Vodafone's dividend has been rebased, deleveraging post-March 2020 was anticipated to come in at around €2.0bn a year, facilitating the buyback of the mandatory convertible and creating potential for dividend growth from 2023.
ShoreCap reiterated its 'buy' stance on shares of Associated British Foods on Thursday after the company reiterated guidance for full-year earnings per share to be in line with that of a year ago, highlighting its returns on capital and ability to throw off cash and arguing that its push into the US was not reflected in the share price.
They also highlighted the shares' "attractive" valuation.
On their analysts' estimates, the food ingredients manufacturer and discount fashion retailer was set to deliver full-year EPS of 134.7p in 2019, resulting in a price-to-earnings multiple of 18.3 times, falling to 16.2 in the 2020 financial year.
Its enterprise value-to-earnings before interest, depreciation and taxes multiple meanwhile was pegged at 9.3 times, falling to 8.3 times in 2020.
The broker labelled that as "attractive for a high-quality set of assets that consistently generate high teens/low twenty percent ROCE and strong annual cash generation."
On the back of ABF's latest trading update, the analysts surmised that like-for-like growth in the Eurozone at Primark likely returned to positive in May and said US LFL growth was "encouraging", hailing the company's moves to open new stores in the states New Jersey, Florida and Chicago.
"We view such expansion as further evidence of Primark's growing self-confidence in the US, an opportunity we do not believe is being reflected in ABF's valuation."