Broker tips: McCarthy & Stone, Kainos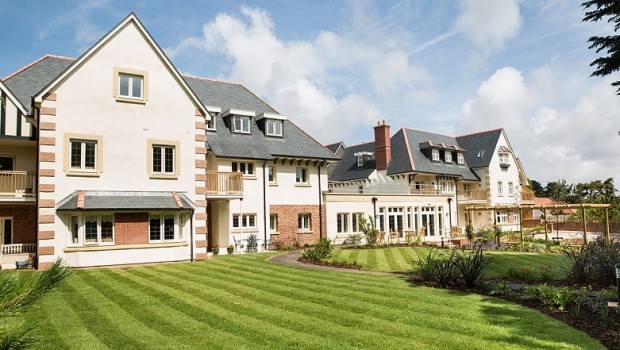 Analysts at Canaccord Genuity raised their target price on homebuilder McCarthy & Stone from 80.0p to 115.0p on Friday following today's unexpected offer from private equity group Lone Star.
Canaccord stated that the offer had come "as a surprise" but noted that it was not surprising that it was being recommended.
The Canadian broker noted that McCarthy & Stone had seen profits, returns and its share price "fall severely" over recent years as it faced a challenging secondary housing market and more recently the impact of Covid-19 and said it felt that with the onset of a second wave of the virus, it was only reasonable to expect trading conditions and the implementation of elements of its strategy to become "more difficult", particularly given the average age of its customer.
"This would likely put more pressure on profits and the balance sheet, with the timing of returning to pre-Covid profits and returns likely pushed out beyond the FY2022 time horizon expected," said Canaccord.
While the analysts said there was arguably "more attractive long-term value potential", they believe the timing of achieving this and shorter-term risks had increased.
"Clearly, Lone Star is able to take a longer-term view and has strong positions and expertise in real estate," said Canaccord.
"We would expect the offer to be successful with the transaction expected to be completed late this year or early 2021. We increase our target to 115.0p to reflect the offer made and think a counteroffer is unlikely."
Kainos shares rallied on Friday as Berenberg upgraded its stance on the software company to 'buy' from 'hold' and hiked the price target to 1,480.0p from 915.0p, noting the half-year trading update pointed to "extraordinary strength" across the business.
Berenberg said it had recognised the attractive qualities of the business but its premium rating had led the bank to stay on the sidelines. However, it ultimately underestimated the strength of the earnings drivers.
The bank said investors may question the merits of buying a stock following such a significant period of outperformance.
"However, we highlight that the robust public-sector performance, accelerating trends for the Workday Practice business and flexibility on margins mean that Kainos could offer as much as 20% upside to earnings estimates next year.
"Such is the strength of the underlying fundamentals at Kainos that the possible earnings upside could continue to justify a significant premium to peers."
It said Kainos continues to benefit from robust public sector growth, driven by the UK government's investment in digital transformation activities. It noted the company's performance has accelerated in recent months and said it now expects its public sector revenues to grow by 18% in FY21.
"An increasing opportunity to participate in Covid-19-related projects, greater exposure to the government's cloud spending and ongoing potential to gain market share lead us to believe that Kainos can continue its strong performance into FY22."