Broker tips: Lloyds, ITV, Aston Martin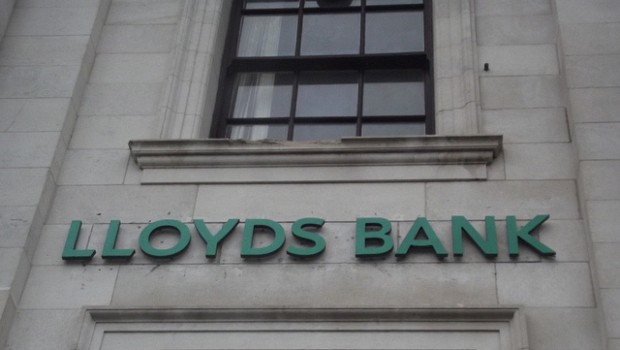 JPMorgan Cazenove has downgraded Lloyds Banking Group, warning that Brexit is weighing on the wider UK banking sector.
The bank said it was downgrading Lloyds to 'neutral' from 'overweight' after a 15% total return in 2019 and material capital return-driven outperformance since the end of 2016. "We had upgraded Lloyds in November 2016 due to its best in class capital generation, return profile and net interest margin resilience, which may continue if the UK reaches an economically positive agreement on Brexit," it said.
"However, we note the rising probability of a no-deal Brexit, which creates rising pressure on revenue and earnings per share and could weigh on capital build/return for all domestic UK banks as well as HSBC.
"We now also view Lloyds' relative attractiveness as being more in line with that of Barclays and Royal Bank of Scotland."
JPMorgan economists currently believe there is a 25% chance of the UK quitting the European Union without a deal.
The bank continued: "Given Lloyds has the highest return on tangible equity in the UK, at 15% versus 9-10% for Barclays, Royal Bank of Scotland and HSBC, its returns hurdle rate is higher, resulting in less competitive pricing and limited mortgage growth.
"We cut multiples for UK retail and business banking to reflect higher uncertainty, and reduce our Lloyds price target to 70p from 80p."
ITV got a boost on Tuesday as Liberum upgraded its stance on shares of the broadcaster to 'buy' from 'hold'.
Since its downgrade of the stock to 'hold' in May, the shares have dropped around 18%, underperforming the MSCI Europe Media & Entertainment index by around 15% and the FTSE 100 by around 19%.
The broker said that with the shares now 25% below its 145p price target and 40% below its discounted cash flow valuation, the correction has been too drastic, "especially as ITV's secular position is better than the market thinks".
Liberum said there are clear signs that ITV1 is holding up better than expected on both the advertising and audience side.
"We think the market has not realised that the general TV audience trends for ITV are more benign than believed and that most of the more significant declines are happening at smaller channels," it said.
It also said that while it has been concerned about the performance of ITV2/3/4, in the short-term, Love Island should boost numbers in the short-term, with a recent meeting with management reassuring Liberum on this point.
"The benefits of a resigned content deal with Virgin Media and (hopefully) Sky should start to have a meaningful impact over the next 12-18 months," it added.
Analysts at Jefferies upgraded iconic British car manufacturer Aston Martin Lagonda from 'underperform' to 'hold' on Tuesday, but said they were still "hoping for more" from the firm.
Jefferies, which lowered its target price on the group from 1,050p to 1,000p, said with the shape of Aston Martin's upcoming second-quarter results, excess profit reliance on specials/collectables and on-going liquidity risks, it was forced to remain "on the sideline" when it came to the firm.
The broker did note that Aston Martin's operating drivers will look "significantly more attractive" than its automotive peers in 2020, with the launch of its new DBX model, no major CO2 constraints and "a bumper year" for specials on the horizon.
However, as far as Jefferies was concerned, these were already fairly reflected in multiples considering execution risks and "profit lumpiness".
Discussing its valuation of Aston Martin, Jefferies said: "We question what multiple one should assign to special/collectables that compensate for weak range car profits vs Ferrari where collectables enhance high margins.
"We adjust our DCF based valuation to 1,000p (1,050p) on higher net debt. With shares trading on 1.5x revenue, 22x EBIT and 32x earnings (2020E, all-cash R&D adj), AML continues to get adequate credit for growth and upcoming profit improvement."