Broker tips: Hikma, Pennon, Severn Trent, AJ Bell, Hargreaves Lansdown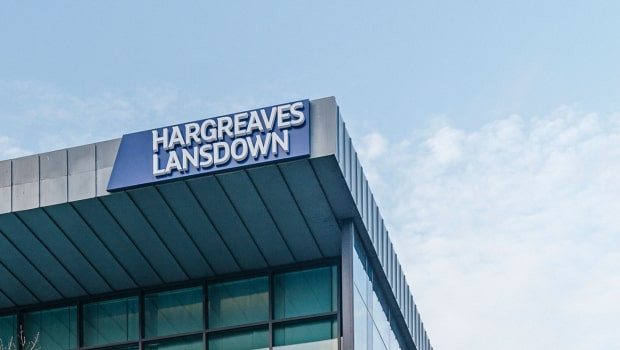 Analysts at Berenberg initiated coverage on drugmaker Hikma Pharmaceuticals at 'hold' on Tuesday, stating it was "waiting for the tide to turn".
Berenberg said it was "encouraged" by Hikma, a global pharmaceuticals company, and its "strong balance sheet and guidance" for both its injectables and branded business.
However, the German bank, which slapped the stock with a 1,440.0p target price, said the lack of visibility on its generics business and uncertainty about the choice of a new permanent chief executive kept it on the sidelines for now.
"Hikma is forecasting price declines in the low double digits as well as volume declines; as a result, margin guidance for 2022 was cut from 24-25% in February to 15-16% in August. According to industry experts, this seems to be an industry-wide trend driven by a slower rate of complex generic (non-injectable) approvals and the concentration of bargaining power lying with three purchasing groups in the US," said Berenberg.
"Hikma trades on an EV/EBITDA of 6.6x which is a discount to sector peers on 8.3x. This seems fair as we (and consensus) forecast a 3% basic EPS CAGR over 2021-2024, which is below the 10% CAGR forecast for sector peers."
Analysts at RBC Capital Markets upgraded both Pennon and Severn Trent on Tuesday to 'outperform' from 'sector perform'.
RBC said it doesn't buy the idea that Pennon should be trading materially ahead of Severn. However, it sees significant value at current levels despite the ongoing environmental investigation.
"The risk reward for Pennon appears in its favour and whilst total expenditure may come under some pressure into PR24 the valuation looks too cheap to ignore," it said.
RBC, which cut its price target on the stock to 975.0p from 1,050.0p, argued that Pennon has been consistently the top performer in the water sector on returns, and said it does not believe that will change overnight.
The Canadian bank said Severn represents the cleanest play of all three water names in its view, with strong growth, impressive environmental credentials and a strong focus on ODIs (outcome delivery incentives), which it thinks aligns to Ofwat's preferred structure.
"We believe there is material upside at current levels following the recent selloff, which we view as unjustified given strong inflation tailwinds," it said. However, RBC cut its price target on its shares to 2,900.0p from 2,950.0p.
Jefferies upgraded its stance on AJ Bell and Hargreaves Lansdown on Tuesday to 'hold' from 'underperform'.
Jefferies hiked its price target on Hargreaves Lansdown to 930.0p from 800.0p, stating its quarterly mark-to-market was better than one might have expected because of the weighting to US equities and the weak pound.
"We have applied a 2% headwind to assets under administration in 1H, but raised our estimates for the revenue margin on cash considerably, hitting 150bps in FY24," said the analysts.
"This lifts our discounted cash flow valuation to £9.30, and we raise our recommendation to hold: there may be some challenges ahead, but this is a good and highly profitable business."
Jefferies also lifted its price target on AJ Bell to 250.0p from 220.0p, noting the share price had fallen somewhat, while interest rates have risen.
"Our mark-to-market for the quarter is negative, and we have assumed that flows slow in FY23 on investor uncertainty, but these factors are outweighed by our interest income margin changes," it said.
"In our view, the company remains well-led following recent changes."