Broker tips: Future, Synthomer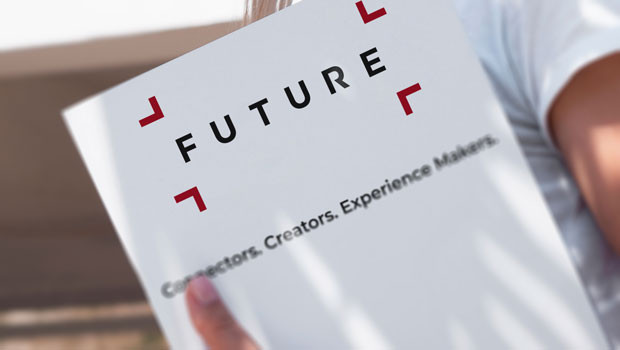 Analysts at Berenberg lowered their target price on multimedia company Future from 3,250.0p to 2,600.0p on Thursday but said the stock still remained "undervalued".
Berenberg said its thesis on Future was unchanged after the group's full-year 2022 results came in as expected, with 2023 adjusted underlying earnings guidance in line with the analysts' expectations.
The German bank stated Future continued to "operationally outperform" peers due to its "superior platform" and position in the value chain – a trend it believes will continue in 2023.
"Nevertheless, we do not expect Future's share to move in the right direction with sentiment to be driven by macro-economic factors until this thesis begins to be proven at the H1 results in mid-2023," said Berenberg.
However, longer term, Berenberg continues to believe Future's platform to be "on the right side" of the structural evolution of the advertising landscape, and that its shares offered "good value" at 11.5% free cash flow yield and a 9.1x price-to-earnings ratio.
Berenberg, which reiterated its 'buy' rating on the stock, added that its primary reason for reducing its target price on the stock was due to a higher weighted average cost of capital and lower peer multiples.
Analysts at Canaccord Genuity lowered their target price on specialty chemicals company firm Synthomer from 350.0p to 250.0p on Thursday following the group's capital markets day.
Canaccord Genuity said Synthomer's capital markets day, subsequent covenant relaxation, and movements in commodities, particularly European gas and its consequences on demand, all suggested that the group was facing "a classic inventory drawdown period".
The Canadian bank stated that nitrile - the key driver of profitability in the 2019-22 period - now looked likely to have a further extension to its downturn, contrary to previous expectations, and was predicted to actually see a further decline in contribution in the 2023 trading year.
"Absent disposals, we now forecast debt ratios to be close to covenant levels in the middle of next year, before improving sharply in the second half of the year," said Canaccord, which reiterated its 'buy' rating on the stock.
"Given all this, and the obvious lack of certainty on margins coming out of the downturn, we are updating our forecasts and price target to reflect the weaker outlook. Critically, we do not expect a further equity raise, and as disposal proceeds come in we expect concern for such a raise to materially diminish."