Broker tips: Diageo, United Utilities, Next Fifteen, Antofagasta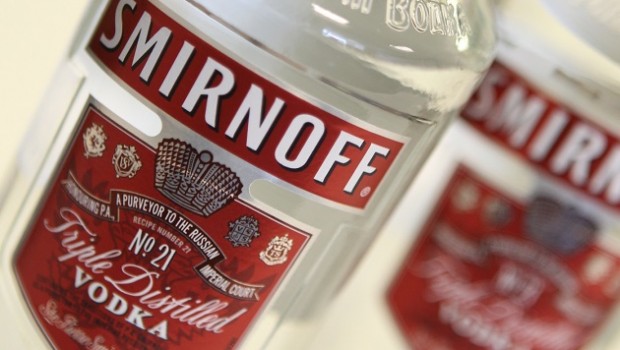 Analysts at Liberum upgraded drinks maker Diageo from 'hold' to 'buy' on Tuesday, stating that they were confident that the firm's brands and hard to replicate route-to-consumer path would survive the Covid-19 pandemic.
Liberum said the forced closure of high margin on-trade outlets and diminished celebratory occasions had "clearly hurt" Diageo's earnings, but it still passed the investment bank's cash flow stress test.
However, the analysts said that if Diageo's board decides to pay out the same dividend per share as last year, net debt/underlying earnings could reach 4.0x in 2020.
Liberum said Diageo paying out its dividend would likely mean it would miss out acquiring "crown jewel spirit assets" and stated the firm should consider "hoarding its dividend", only to pay it out later if such a deal does not arise.
"This degree of indebtedness precludes opportunistic M&A and is a reason for Diageo to hoard its dividend," said Liberum.
The analysts said Diageo was very cheap relative to history and stated that despite headwinds, the stock had entered "attractive territory".
United Utilities' share price overestimates the risks of the Covid-19 crisis to the company, Royal Bank of Canada said as it upgraded the water and waste management group to 'outperform'.
As a regulated business, United should get through the coronavirus uncertainty relatively unharmed and with its dividend intact, RBC analysts said.
Bad debts could be more of a concern because United's customers in the north-west of England have lower income per head than other regions but the company has reduced its bad debt charge in the runup to the crisis, RBC said. United is incorrectly priced close to its regulatory capital value, not reflecting its strong position in an uncertain market, RBC said.
The company has strong liquidity with visibility over two years and visible revenue over five years, RBC said. The bank raised its rating to 'outperform' from 'sector perform" and reduced its price target to 975p from £10.25. The shares, up 2.3% to 845p at 15:23 BST, have fallen by 20% since 19 February.
"The current UU share price does not reflect the relatively low Covid-19 risk within the business," Alexander Wheeler and his fellow analysts wrote in a note to clients. "We believe that UU has the balance sheet to deal with near term Covid-19 issues and we see dividends as secure.
Analysts at Berenberg slashed their target price on marketing firm Next Fifteen from 630.0p to 420.0p on Tuesday but said the group's current share price more than reflected current headwinds.
Berenberg said that while it was cutting its 2021 full-year earnings per share estimates by 31% to reflect the "likely material impact of the Covid-19 pandemic", it also believes the recent 50% decline in its share price was too severe.
"In our view, Next Fifteen's ongoing shift to more data, analytics and technology-led media services, as well as its end-market skew towards global technology firms, will help the business prove more resilient than the incumbent traditional media agencies," said the analysts.
The German bank stated that with Next Fifteen trading on a trailing full-year 2020 price-to-earnings multiple of roughly 8x, the group was still broadly in line with global media agency-only peers.
Berenberg also highlighted that as the global tech sector accounts for around 55% of sales for Next fifteen, with a heavy skew towards US tech giants such as Google, Facebook, Amazon and IBM, where digital media budgets remained "robust".
"While there is pressure from more cyclical sectors, there is some respite as clients reallocate spend from traditional media, such as live events, outdoor and TV, to digital," added Berenberg, which also reiterated its 'hold' rating on the group.
Analysts at RBC Capital Markets downgraded shares in Antofagasta to 'underperform' and lowered their target price, saying the South American copper miner faced more downside than its peers from the Covid-19 pandemic impact.
Antofagasta on Monday said it had suspended its Los Pelambres Expansion project in Chile for about 120 days due to the crisis. Its other operations in the country have also been shuttered.
"Challenges to mining in Chile appear to be increasing with the nationwide lockdown in place and this reinforces our fears around lack of geographic diversification in the asset base," the bank said in a note as it cut the target price to 600p from 760p.
"Only three weeks ago with management indications of capex cuts we saw Antofagasta, with its still strong balance sheet as a likely stalwart through the downturn. However, even so, at a $1.75/lb copper Covid-19 downside price, the margin compression in Antofagasta remains well ahead of peers."
"As Antofagasta has only $563m of net debt, and liquidity at $3bn the challenge remains one of profitability rather than any concerns around solvency," RBC added, noting that the sector could face a sustained period of low prices as inventories built up.