Broker tips: Darktrace, Rightmove, Reckitt Benckiser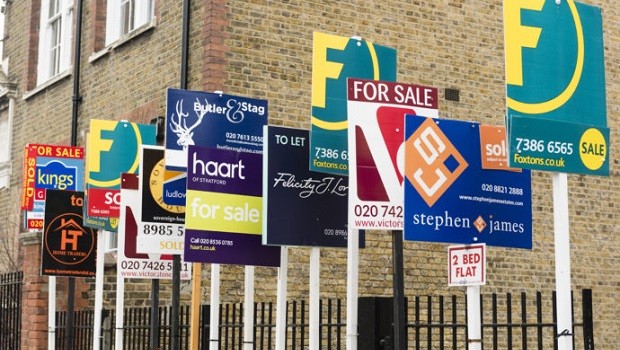 Analysts at Berenberg raised their target price on software outfit Darktrace from 750.0p to 850.0p on Wednesday, citing outperformance "across the board".
Berenberg, which stuck to its 'buy' rating on the stock, said Darktrace had provided "a very strong" update and was upgrading its full-year guidance on both growth and margins.
While Berenberg stated this alone would be positive, the analysts noted that the nuances of the update gave it "even more encouragement".
The German bank said key KPIs such as churn, upsell and net retention rate had all improved and added that Darktrace's new sales structure trials had "clearly worked", with the company opting to roll changes out more extensively from the second quarter onwards.
"This, coupled with detail that Darktrace will be launching a new product category at the end of this calendar year, suggests that customer acquisition and upsell could well surpass the already upgraded guidance. We increase our revenue forecasts by 4-6% over coming years," said Berenberg.
Liberum reinitiated coverage of Rightmove on Wednesday with a 'buy' rating, up from 'hold' previously, and a price target of 820.0p, up from 535.0p.
The broker said Rightmove's dominant market position underpins its ability to drive consistent long-term growth.
Liberum noted that as of H1 2021, Rightmove is driving most of its growth by getting customers to upgrade their packages.
"This is high-quality growth, and we estimate there is a circa £25.0m revenue opportunity just from upselling 35% of the Essential base."
It estimated that Rightmove will deliver a 9% earnings per share compound annual growth rate from 2021 to 2023.
"Additionally, we think consensus EPS estimates are too low," Liberum said. "It can deliver defensive growth within its core business and has started to develop additional revenue streams, monetising its significant consumer and estate agent base."
Analysts at JP Morgan reiterated their 'overweight' recommendation for shares of Reckitt Benckiser ahead of the consumer goods giant's Investor Day on 23 September.
JP Morgan highlighted two near-term catalysts which it said "help put the RKT equity story (and share price performance) on a more positive track."
The first was the latest "quite supportive" data from Nielsen appeared to indicate that the company would meet or even beat its own guidance for a 0.0-2.0% rise in full-year like-for-likes.
Second, JPM expects management will detail progress on Reckitt's turnaround journey at the upcoming strategic review on 23 September, including improved capabilities in areas such as Innovation, Supply Chain, and Execution and also anticipates details on progress in specific business areas and on returns on investment.
The analysts also see Reckitt as one of the best positioned company's in its sector to deliver margin increases in its 2022 financial year.