Broker tips: Cineworld, Dixons Carphone, Shearwater, BT, TalkTalk and Vodafone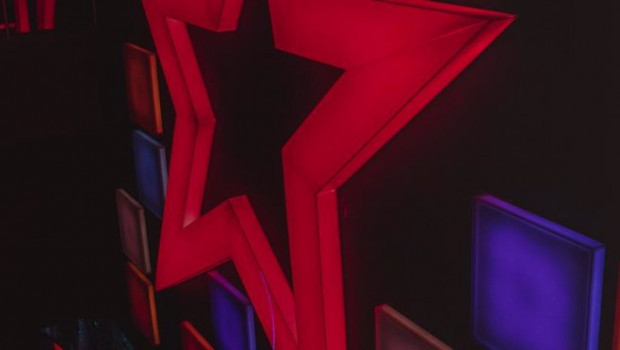 JPMorgan Cazenove downgraded shares of Cineworld to 'neutral' from 'overweight' on Monday and slashed the price target to 90p from 300p after the company shut the doors to its cinemas due to the coronavirus outbreak.
"This has heaped further pressure on a share price already impacted by concerns around financial leverage and structural threats from streaming," it said.
The bank said Cineworld would have sufficient liquidity to survive the total closure of its estate for the rest of the first half, provided it cancels both dividends and growth capex and adopts various mitigation strategies to reduce costs, including significant curtailment of lease payments and wages.
"We think Cineworld would be likely to exceed the 5.5x covenant on its revolving credit facility after a little more than two months of closure, although it may be possible for a waiver to be arranged," it said.
The bank said it cannot envisage "a realistic scenario" in which the acquisition of Cineplex can take place during the first half.
"The complete lack of visibility on the duration of cinema closures and the high level of gearing mean we cannot recommend investors buy the stock at present and we downgrade to neutral," it said.
RBC Capital Markets downgraded its stance on shares of Dixons Carphone to 'underperform' from 'sector perform' on Monday, cutting the price target to 75p from 90p.
"We think Dixons Carphone has done a good job improving its electricals offer and is managing through its structural issues in mobile. However, it is operationally and financially leveraged to a prolonged consumer downturn, hence our cautious stance," it said.
RBC said Dixons remains one of the more operationally and financially leveraged retailers in the sector, with a low single-digit operating margin and a lease-adjusted net debt/EBITDAR ratio of about 5x.
However, while it has significant headroom on its bank covenants it is likely to be more vulnerable to pressures on employment and discretionary spend, RBC said.
The bank has assumed around a £40m reduction in pre-tax profit this year compared to its previous forecast, as stores that are now closed were expected to contribute sales of about £400mn. This will be partly offset by strong and accelerating recent online sales, it said.
Analysts at Berenberg lowered their target price on software provider Shearwater Group from 500.0p to 400.0p on Monday despite the firm's "reassuring trading update" from last week.
The AIM-listed group confirmed that its shift to remote working had not created material disruption to the provision of services to its customers and most importantly, it stated that for the current trading year, it had not yet witnessed any "material impact" on the profitability of its cash flow as a result of the Covid-19 pandemic.
Shearwater added that the recent increase in remote working had actually resulted in SecurEnvoy, 8% of group revenue and roughly 20% of underlying earnings, enjoying increased demand for its multi-factor authentication solutions.
"This has led to a number of new contract wins and existing clients have upgraded their contracts. This heightened demand should help underpin our software division forecasts," said Berenberg.
While Shearwater indicated that it had not yet noticed any material impact on the profitability and did not change its guidance, Berenberg chose to cut its underlying earnings estimates by 25% as it now anticipates some delays to contracts, disruption to utilisation and "a more challenging sales environment" for the coming year.
However, the German bank noted that it does not believe Covid-19 will affect the group's attractive M&A and organic medium- to long-term opportunities.
Barclays cut its price targets for BT, TalkTalk and Vodafone as the bank reviewed risks to telecoms companies' guidance and dividends from the Covid-19 crisis.
The bank's analysts left their recommendations unchanged for the three UK companies. BT, rated underweight, had its price target cut to 130p from 150p. Barclays reduced its price target for TalkTalk, rated overweight, to 130p from 150p and for Vodafone, also overweight, it reduced its target to 170p from 190p.
"We believe that EU telco businesses are resilient to the direct Covid-19 impact and likely macroeconomic downturn. They are however not immune," Mathieu Robilliard and his fellow analysts wrote in a note to clients.
"Overall, we do expect much of our coverage universe to revise 2020 guidance downwards … That said, we would expect telcos to stress the strong recurring revenue streams, solid FCF [free cashflow] generation, and low balance sheet/refinancing risks."
BT faces rising pressure on cashflow from competition, lower earnings, higher capital spending and likely pension contribution increases, while TalkTalk should be less affected than other telecoms companies by Covid-19 because of its lack of mobile business.
Barclays said Covid-19 will have a relatively modest impact on Vodafone but with 25% of earnings in southern Europe and 20% in Africa, the company was still exposed to an economic slowdown.