Broker tips: Cairn Energy, Greencore, Bakkavor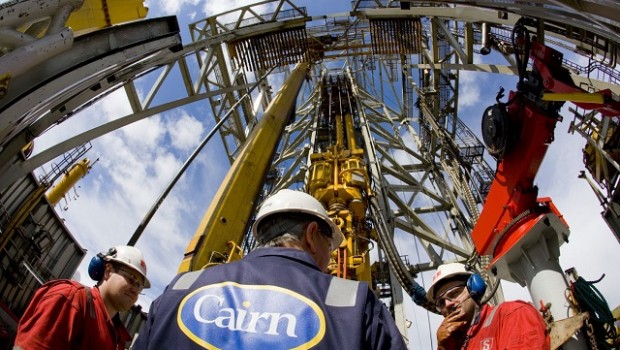 Analysts at RBC Capital Markets downgraded shares of oil and gas outfit Cairn Energy from 'outperform' to 'sector perform' on Friday, noting that the "chance of a quick, 160p, payout" had been deferred.
RBC said the "fast money" had moved on, leading it to slash its target price on Cairn to 225p from its previous 380p standing, and felt that attention should now refocus on the group's ongoing activities - a "challenging" development in offshore Senegal and weighted drilling campaigns in the waters off the coast of Norway and Mexico.
At last week's peak, Cairn was up 43% year-to-date as the market speculated on a near-term result to its long-running, $1.4bn Indian arbitration case.
However, with the ruling being delayed, the Canadian bank said it saw "few, compelling, near-term catalysts" and, therefore, expects Cairn's stock to track its sector.
"We believe speculative interest drove Cairn's shares higher in Q1/19, but most investors appear unwilling to 'invest' on binary outcomes; and although the possibility of a 160p payout remains, timing is uncertain and new, 'late 2019', guidance appears to be a best guess," said RBC.
"With few near-term catalysts, Cairn's 2019 drilling programme is H2/19 weighted, and a market that is unwilling to price in exploration upside, we expect the share price to trend with the oil price, which supports our Sector Perform rating."
The analysts also noted that while Cairn "might stumble", the company was "financially robust" and unlikely to fall.
"The stock is discounting $62/bbl, which is in line with its peers; therefore we would look again if the (rebased) stock lags a sector rally."
Berenberg downgraded its recommendations on Greencore and Bakkavor on Friday as it turned more cautious on the near-term outlook for food manufacturers.
The bank, which cut Greencore to 'hold' from 'buy' and Bakkavor to 'sell' from 'hold', cited a consolidating customer base, which is currently negotiating aggressively, and an inflationary environment.
It said that while both companies operate in markets that have been outpacing the wider UK food market, with political and economic uncertainties continuing to weigh on consumer confidence, shoppers are at present reverting to more cautious spending patterns.
"Furthermore, raw material and labour cost inflation headwinds appear to have accelerated, putting pressure on margins," it said.
Berenberg reckoned Greencore is better placed than Bakkavor to offset these challenges and should also benefit from higher levels of free cash flow and return on capital, given the different stages of their respective investment cycles.
The bank cut its price target on Greencore to 210p from 230p. With low consumer confidence dampening volumes, Berenberg expects average organic revenue in the food-to-go category to slow to around 3-9% over the coming years.
"While this is clearly much lower than the high growth experienced historically, we still expect revenue to grow ahead of the wider UK food market as Greencore's products continue to take space within chilled food isles."
It slashed its price target on Bakkavor to 105p from 200p as it argued that 2019 would be a difficult year.
"We believe its high levels of exposure to dairy inputs, which have been subject to unprecedented levels of inflation, together with rising wage inflation, will cause margins to go backwards in FY 2019. Against this backdrop, and with execution risk present within the international business, we downgrade."