Broker tips: Royal Mail, John Wood Group, Smartspace Software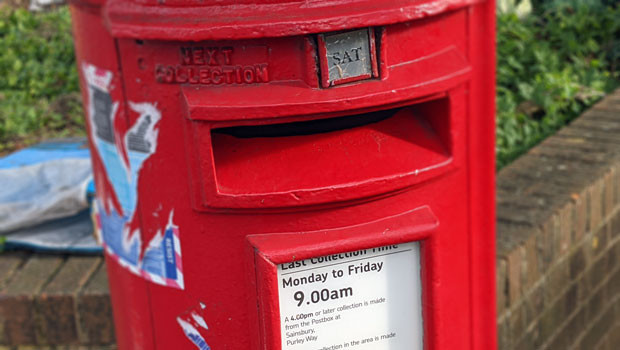 Royal Mail slumped on Friday after JPMorgan Cazenove placed the shares on 'Negative Catalyst Watch' ahead of the company's next update on 10 February.
"While we don't expect a disappointment on revenue, this will be supported by Covid testing and so will reverse over time," JPM said. "We also believe there have been various operational issues in the UK business, and expect these to result in higher cost, putting at risk the group's previous £500.0m UKPIL operating profit guidance."
JPM, which rates the shares at 'overweight', noted that the number of offices experiencing delays with delivery has gone from 20 in late December to around 77 currently. It said this will be impacting the quality of service, with the group incurring additional cost such as overtime as a result.
The bank said it suspects investors are giving Royal Mail the benefit of the Covid testing and are currently neglecting the offsetting negatives.
"We continue to like Royal Mail over time, but think the next few months may be difficult, with upcoming wage negotiations," said the bank, which added it was cutting its forecasts by around 6-7%.
Analysts at Berenberg raised their target price on oilfield services provider John Wood Group from 250.0p to 300.0p on Friday after the firm released a full-year trading statement indicating both revenues and adjusted underlying earnings were in line with prior guidance and consensus.
More importantly, Berenberg stated John Wood had confirmed that it will push ahead with the sale of its Built Environment consulting business, a move it expects to conclude in the second quarter of 2022.
"We believe, based on the valuation of peers, that the business could be sold for an attractive multiple (12-18x EV/EBITDA gives a range of $1.9bn-2.7bn). This could leave the group net cash, attractively valued and able to re-start a dividend at a point when the underlying business is inflecting higher," said the analysts.
The German bank, which reiterated its 'buy' rating on the stock, adjusted its estimates for John Wood's update, with earnings per share estimates now seen "marginally improved" for 2021 and increased 8% and 5% for 2022 and 2023, respectively, due mainly to lower depreciation, depletion, and amortisation.
Analysts at Canaccord Genuity hiked their target price on software firm SmartSpace from 140.0p to 160.0p on Friday after the company said it had built on its strong first-half software-as-a-service momentum.
Canaccord Genuity said SmartSpace's update had provided "confidence" on the group's trading performance and its two high-growth SaaS workspace management platforms, SwipedOn and Space Connect.
"When we last heard from the company on 25 October 2021 we were told that ARR as of 30 September 2021 was £4.1m (£3.5m at SO and £0.5m at SC). Since then the emergence of the Omicron variant has driven some form of lockdown and a focus on working from home across a number of geographies, so it is reassuring that the group expects to report FY results to 31 January 2022 in line with market expectations," said Canaccord.
The Canadian bank stated that to this point, it had been told that the group's broad geographic spread has helped de-risk the impact of Covid-19, with its Australia and New Zealand operations being "particularly strong" and the US holding up well.
Canaccord, which stood by its 'buy' rating on the stock, also said it understands that all key SaaS metrics remained "firmly on track", suggesting that the strong trading momentum at SO and SC in the first half had continued through the second and that the group was on track to meet annual recurring revenue expectation of £4.7m for the 2022 trading year.