Broker tips: Ferguson, Ocado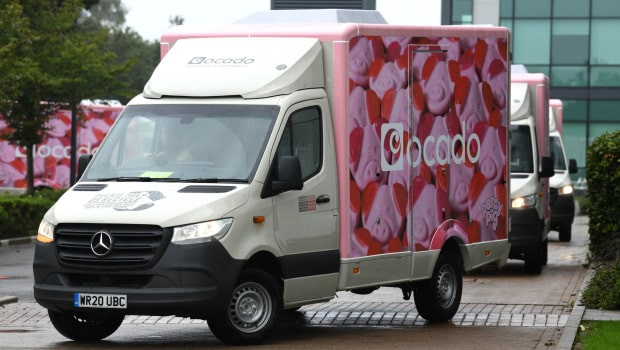 Analysts at Berenberg hiked their target price on construction outfit Ferguson from 10,000.0p to 11,200.0p on Wednesday following the firm's "impressive" third-quarter results.
Ferguson reported a 58% jump in third-quarter adjusted operating profits to $767.0m on Tuesday, driven by strong sales growth of 27% and margin expansion.
Berenberg stated that while not "numerically explicit", Ferguson said its "full-year expectations have increased", leading the analysts to hike their 2022 full-year adjusted operating profit estimates to $2.44bn, implying growth of 16% year-on-year, made up of revenue growth of 14% and 20 basis points of margin expansion.
While raising its full-year expectations, the company also reiterated its expectation for growth to slow through the balance of the year as comparatives get more challenging and the favourable cost tailwinds ease.
Berenberg, which stood by its 'hold' rating on the stock, highlighted that its forecasts reflect this profit dynamic with lower margin and organic sales growth over the full-year than reported in the first quarter.
Analysts at Jefferies almost doubled their target price on grocery outfit Ocado from 950.0p to 1,850.0p on Wednesday as they upgraded the stock from 'underperform' to 'hold'.
Jefferies said efforts to unlock mass-market online penetration in grocery would require a re-engineering of business models to ensure the lowest possible cost to serve.
The banks stated this would be beyond the appetite of many supermarkets, necessitating a partner with a heritage in grocery, automation, and end-to-end solutions - like Ocado.
On another note, Jefferies did acknowledge that Ocado's gap to peers in online market share had closed, but added that its "superior capital efficiency" and agility kept it the best positioned to "leverage the internet zeitgeist".