Broker tips: Softcat, Celtic, Craneware, Brewin Dolphin, Rathbone Brothers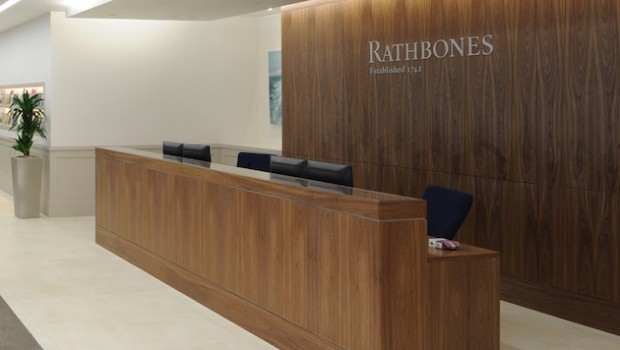 UBS initiated coverage of Softcat with a 'sell' rating and 1,860.0p price target on Tuesday, stating that while the firm's high return on invested capital warranted a premium, the stock was vulnerable to a de-rating as growth slows.
UBS said the market underestimates the risks from Softcat's high exposure to SMBs - a segment particularly vulnerable as the UK government ends financial support measures. It noted that at the end of January, Softcat had a bad debt provision of £3.0m, just 1.1% of receivables.
"With 9,500 customers as of FY 20 in the UK & Ireland of which 3,800 spend less than £10,000 a year and just 300 more than £1.0m, we believe Softcat is more exposed to this risk than peers," it said.
The bank also reckons Softcat may see a slowdown in hardware spending growth in FY22 in the UK as remote-working and semiconductor-shortage induced demand fade.
"While software spending will be robust it is lower margin, dragging down profitability," it said. "Longer-term, we believe Softcat could also see margin pressure as it has a lower proportion of business coming from services than peers, and we see services as a differentiator that gives pricing power."
Analysts at Canaccord Genuity upgraded Scottish football club Celtic from 'under review' to 'buy' on Tuesday, pointing to a "brighter" outlook for the firm in 2022.
Canaccord stated Celtic's full-year 2021 results reflected the impact of the Covid-19 pandemic alongside "a more challenging season" on the pitch.
The Canadian bank said the outlook for the year ahead was more promising, with "a highly regarded new manager" in place playing "attractive" football, successful qualification for the Europa League Group stages and "strong" sell-through of season tickets over the summer.
"With the prospect of potential automatic Champion's League Group stage qualification for the winners of the SPFL this season, there is added incentive for Celtic to reclaim the title," said Canaccord, which also issued the stock a 143.0p target price.
Canaccord did note that there was, of course, still "some pandemic uncertainty", but its analysts believe that Celtic's "strong global franchise" and "robust balance sheet" leave it well-placed for the future.
Analysts at Berenberg hiked their target price on software outfit Craneware from 2,420.0p to 2,750.0p on Tuesday following the group's "positive" full-year results.
Berenberg stated Craneware's full-year results were positive, being slightly ahead of figures released with its trading update back in July.
However, the German bank said the real focus was the new opportunity that stands before Craneware as an enlarged group following its acquisition of Sentry Data Systems.
Over the longer term, as Sentry reduces the pro-forma growth profile, Berenberg noted both Craneware's existing growth opportunity relating to Trisus and generating revenue synergies from Sentry will be important.
"As the group enters FY22 with high levels of visibility, it has every opportunity to make a strong start to its future with Sentry," added Berenberg, which reiterated its 'buy' rating on the stock.
Barclays initiated coverage of UK wealth managers Brewin Dolphin and Rathbone Brothers on Tuesday as it took a positive stance on the sector.
The bank said wealth managers offer various attractive characteristics, including structural growth, long asset lives, and reliable capital return.
"We believe structural trends should be supplemented by cyclical tailwinds, with pent-up demand sustaining the uptick in flows seen in H1 2021," it said.
"Valuations remain reasonable despite strong share price performance year-to-date, and we see scope for further earnings upgrades with catalysts later this year."
Barclays started Brewin Dolphin and Rathbone Brothers at 'overweight' with price targets of 430.0p and 2,500.0p, respectively.