Broker tips: Keyword Studios, Stagecoach, Hunting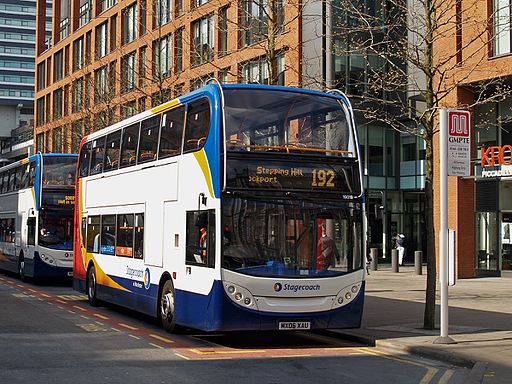 Analysts at Berenberg raised their target price on video games company Keyword Studios from 1,600.0p to 1,700.0p on Monday, stating the group had reinforced its "leading position" by means of its recent fundraiser.
Berenberg praised Keywords Studios for "shrewdly" raising €115m of equity on 14 May to accelerate mergers and acquisitions while smaller competitors were struggling amid the Covid-19 pandemic and were, therefore, more willing to engage at attractive valuations.
"If deployed over the next 18 months, it could add €19m or c33% to our pro-forma FY 2021 EBIT estimate," stated Berenberg.
In addition, the German bank highlighted that Keywords' trading for the first four months of 2020 was ahead of expectations and noted that capacity was coming back online "sooner than expected".
"Coupled with Keywords noting that demand for its services has grown throughout the pandemic, particularly as competitors struggle, suggests to us that the company will come out the other side of Covid-19 stronger than it was," said the analysts.
Berenberg also reiterated its 'buy' rating on the group.
Peel Hunt initiated coverage on shares of transport operator Stagecoach at 'hold' with a 64p price target.
The broker noted that Stagecoach has the largest share of the UK's regional bus market.
"Whilst these services are critical to the UK economy, and support has been provided by national and local government, we remain wary, as 63% of pre-Covid-19 regional revenues was directly exposed to commercial passenger volumes, meaning the majority of revenue would be at risk if demand does not recover quickly," it said.
Peel said it believes there is a lower risk of franchising being introduced but is concerned bid costs may rise for new contracts.
Analysts at Canaccord Genuity stuck with a 'buy' recommendation on shares of energy services provider Hunting, pointing out its solid balance sheet.
"Hunting has a long track record as an astute trader of businesses, and a similarly impressive record in engineering in multiple sectors," they said.
But the third major downturn since 2009 was likely to push cash-flow to break-even and push its margins on an earnings before an interest and tax basis negative in the back half of 2020.
Thus, they slashed their target price from 475.0p to 275.0p, while also airing their doubts about the company's chosen path.
"Are downhole tools and OCTG (Oil Country Tubular Goods) really the most attractive things for the group to be doing, and in the way they are being done?"
On the flip side, the group remained in a "characteristically" solid financial position, had "painstakingly" built up its balance sheet since buying Titan in 2011 and would probably finish 2020 with a "comfortable" net cash position.
And at their target price, the stock would be changing hands on 13.0-9.0 times' their estimated price-to-earnings multiple for 2022-23, versus a long-run average of roughly 12.0.
"We, therefore, remain BUYers, but we are increasingly convinced there are better paths for Hunting to follow."