Broker tips: HSBC, Oakley Capital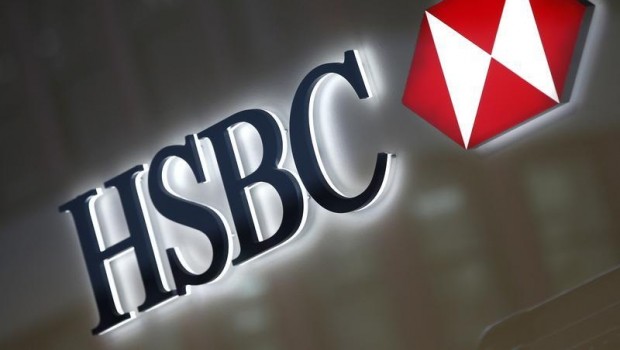 Analysts at Jefferies downgraded HSBC to 'hold' on Wednesday, stating the bank needs to find "a new narrative" as past rate hikes had not transmitted through to margin improvement.
In addition to stripping the bank of its 'buy' rating, Jefferies said upside optionality from rising rates had largely fallen away, making operating leverage "harder to achieve" as it cut its price target on HSBC to 691p from 850p.
Jefferies noted that while the bank had generated earnings and distributed the majority of them so as to deliver "an attractive yield", it was unclear on how HSBC's "unparalleled to high growth markets" to growth markets was otherwise paying off.
"Despite being highly asset sensitive, rising short interest rates have not transmitted through to higher group net interest margins," said Jefferies.
The analysts also said that while management had delivered "modest operating leverage", there was still a "need to invest" following "a decade of underinvestment".
"Without the tailwind of margin improvement, investors may be disappointed in the trajectory of cost/income," said Jefferies.
"A retrenchment on buybacks at H1 would be a negative signal. We cut '20E PBT by 8% and value the shares at 691p, which drives the rating to 'hold'."
Analysts at Liberum upped their target price on private equity firm Oakley Capital on Wednesday, stating the group's trading update had confirmed its "strong performance".
Oakley Capital, a corporate client of Liberum, had its price target raised from 225p to 275p after the fund manager continued to source "attractive investments" away from traditional auction processes across its three core sectors during the first half of its trading year.
"Sentiment towards the shares has improved and we expect this to continue as a result of initiatives to address the discount," said Liberum.
"The portfolio companies are demonstrating high growth (41% EBITDA growth in 2018) and we expect strong NAV growth over the medium-term."
Liberum, which kept its 'buy' rating unchanged, said OCI had "increasingly been on the front foot" following a significant improvement in NAV performance and several structural and governance improvements.
"Given the above and the positive outlook from a high-quality portfolio, we would expect the shares to re-rate from the current 25% discount to NAV," concluded the analysts.