Broker tips: Just Eat, Sophos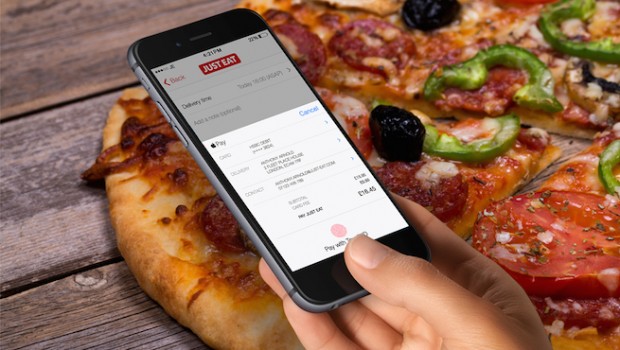 Just Eat got a boost on Wednesday as RBC Capital Markets reiterated its 'top pick' on the stock, saying the shares should re-rate from here.
"Just Eat shares continue to lag the sector on competition concerns," it said. "We believe a re-rating is due, which we expect to be triggered by accelerating momentum in the UK from Q2."
The bank said low consensus expectations are "very achievable" and there is "decent upside risk".
Consensus revisions have overshot on the downside, it said, but it expects group margins to improve from FY20e driving a 27% three-year earnings per share compound annual growth rate.
RBC also pointed to the fact that Just Eat's profitability is diversifying away from the UK. It expects earnings before interest, tax, depreciation and amortisation outside of the UK to represent 35% of the group in the next three years, versus 5% in FY18.
"In addition to the marketplace, we expect SkipTheDishes to be an important driver of profit growth going forward, which gives us confidence in our above-consensus earnings estimates," it said.
The bank's FY20-21 revenue estimates are 2-7% above consensus, while its FY19-21 EBITDA estimates are 6-15% above consensus.
RBC Capital has a 900p price target on the stock.
Analysts at JP Morgan Cazenove upgraded IT and security firm Sophos to 'overweight' from 'neutral' on Wednesday, stating that the group's equity narrative had "shifted positively".
JP Morgan said the shift had been driven by a number of factors.
Firstly, the analysts said Sophos had now progressed past 2019, which was challenging year-over-year due to tough comparatives, hardware refresh cycles extending and a mix shift that was in the process of taking place.
"Following a tough FY19 and multiple guidance misses, we think management has been more conservative in providing expectations for FY20," said JPM.
JPM also noted that the first quarter of 2020 would be "a critical catalyst", with the prospect for a reacceleration of billings looking "favourable".
"Momentum is the key driver of the shares, in our view, and we believe we are at an inflection point," said JPM.
The analysts, which also upped their target price on the group to 480p from 385p, noted that consensus earnings momentum "should pick up from here", which would, in turn, drive the firm's current trading multiples off the low end of their historical ranges.