Brexit date may be pushed back - report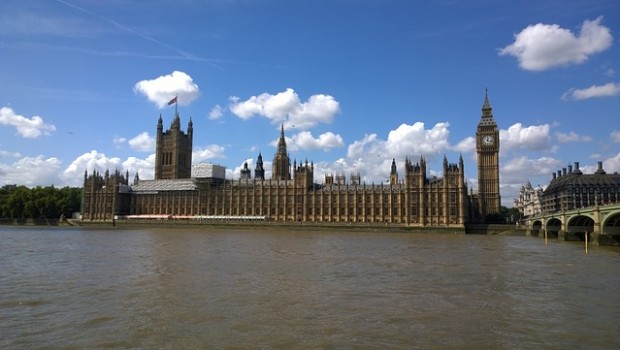 Britain's exit from the European Union could be pushed back from the current 29 March deadline, according to a report on Friday.
Cabinet ministers said the scheduled Brexit date is likely to be delayed due to a backlog of parliamentary business, the Evening Standard reported on Friday.
A number of essential bills need to be passed in order for the UK to leave the EU, the unnamed ministers told the newspaper, including on immigration, trade, financial services, agriculture, fisheries and healthcare.
One said it was "hard to see how we can get all the legislation through by March 29", while others said that most of Prime Minister Theresa May cabinet now support the idea of "staging indicative votes in the Commons to see if a different Brexit plan is supported".
However, the report was swiftly denied by the 10 Downing Street spokeswoman.
Moreover, the House of Commons vote on May's Brexit plan next Tuesday is also expected to result in another government defeat, after two damaging parliamentary losses earlier this week.
The pound spiked 0.6% against the dollar to above 1.28 after the report was published, up 0.4% versus the euro to 1.1124.
May made the surprising move overnight of telephoning two trade union leaders to try and barter some support for her deal, offering pledges on improving workers' rights after Brexit.
With the Conservative Party historically no great advocate of extra protection for workers, it was seen as a sign of the PM's desperation to get her deal through parliament and was branded a "cynical" move by the General Secretary of one of the unions.
As the deadline ticks closer, businesses and trade associations have been queueing up in recent days to warn about the consequences of a no-deal Brexit.
UK economic growth would fall by up to 8% if the country exited the EU without a deal, the Confederation of British Industry was warning on Friday, with director general Carolyn Fairbairn set to deliver a major speech warning that the dangers of crashing out of bloc would be "profound, widespread and lasting".
On Thursday, against a background of Labour Leader Jeremy Corbyn calling for a general election to "break the deadlock" over Brexit, the four main farmers' unions sent a letter to MPs warning of the dangerous implications for domestic food supply and management of the countryside.
Meanwhile, Reuters reported on Friday that major donors to the Brexit campaigns, Peter Hargreaves and hedge fund manager Crispin Odey, now expect Britain to stay in the EU, with Odey's hedge fund now positioned for the pound to strengthen.