Bonds: Short squeeze in US Treasuries extends into second day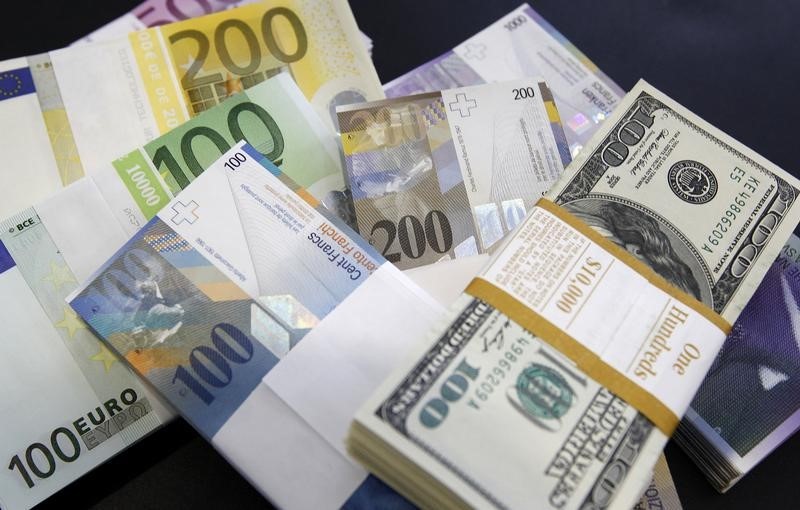 These were the movements in some of the most widely-followed 10-year sovereign bond yields:
US: 2.90% (-2bp)
UK: 1.25% (-7bp)
Germany: 0.24% (-4bp)
France: 0.66% (-1bp)
Spain: 1.6% (+0bp)
Italy: 3.20% (+14bp)
Portugal: 1.81% (+2bp)
Greece: 4.26% (+10bp)
Japan: 0.06% (-0bp)
Longer-term Gilts rallied sharply on Thursday, following another wave of short-covering in the States, amid a wave of risk aversion that swept over global markets following news of the arrest of Chinese tech giant Huawei's finance chief, which triggered concerns around the chances for successful trade talks between Beijing and Washington.
At one point in the afternoon, the yield on the interest-rate sensitive benchmark two-year US Treasury note fell as low as 2.69%, although it close down by just three basis points at 2.76%.
Linked to the above, according to the CME's Fed Watch tool the market-implied odds of a 25 basis point interest rate hike by the Federal Reserve dropped as low as 68.4% on Thursday afternoon, although they later recovered partilly to settle at 71.5%.
On Tuesday, the US interest rate curve had partially inverted, with yields on five-year debt falling below those on two-year Treasuries, stoking concerns in some corners of the market that US government bonds were signaling economic weakness ahead.
But economists at Oxford Economics were unperturbed, leaving their estimate of the risk of a global recession ensuing over the next two years unchanged at 25%.
"So far, the mild inversion in the US Treasury yield curve is confined to the five-year less two-year yields, while the fuller and key ten-two-year yield spread remains positive as do other yield spreads which research suggests are good recession barometers," they said.
"To the extent that we think that sentiment has become overly gloomy fuller inversion may not even occur. Meanwhile, the equivalent slopes in other advanced economies are not currently even at cyclical lows."
As an aside, in a research note sent to clients, analysts at Barclays Research forecast that the year-on-year rate of increase in headline consumer prices in the US would drop to 1.2% over the front half of 2019, before rebounding to 1.9% by the end of the year.
Implicitly, that meant real interest rates in the US were set to turn markedly higher next year.
However, in 2020 both headline and core CPI would accelerate further, with both reaching year-on-year rates of 2.5%, they said.
To take note of in the case Gilts, analysts at TD Securities were highlighting how the most recent data on UK Gilt holdings was suggestive of heavy flows from non-resident investors in October, although UK MFIs had been net sellers.