African Potash becomes Block Commodities after pivot to blockchain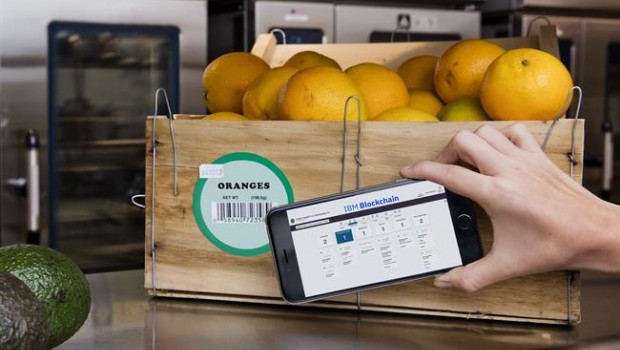 A small mining exploration company in London has changed its name to Block Commodities as it pivots from fertiliser to blockchain technology.
The AIM-listed company has dropped its former name of African Potash Ltd as it switches strategy to "focus on the development of commodities ecosystems in Africa based on blockchain technology".
Last November the company signed a deal to create an "integrated microloan-financed, token-based, input and output trading ecosystem" that would use blockchain to link together smallholder farmers, small-scale traders, brokers, storage, transportation, and commodity buyers.
Blockchain is a 'distributed ledger technology' algorithm, where a shared and transparent ledger of transactions is automatically updated (distributed) every every time a transaction takes place. Transactions are collected into 'blocks' of information containing details such as source, destination and a timestamp before being added to the blockchain.
Executive chairman Chris Cleverly, a barrister-turned-Africa-focused-entrepreneur, said the initial 'commodity ecosystem' would be based on the company's existing fertiliser assets and fertiliser trading business in Zambia nut also envisages the technology being used to "maximise the value of African agricultural commodities and other commodities" in general.
Cleverley sees the linking of primary industries to consumers via blockchain platforms will "reclaim the value lost in African agricultural and extractive industries through inefficient supply and distribution systems" and so "help African farmers raise productivity as well as secure better returns for produce".
"Using blockchain's ability to dynamically incorporate all market participants into an efficient ecosystem, Block Commodities aims to facilitate the commercial operation of such ecosystems in the context of the agricultural production cycle. Initial geographic focus will be in Republic of Congo (ROC), Malawi, Uganda, Zambia and South Africa, with further development of Block Commodities' relationship with COMESA."
In November, as African Potash, the company set up the JV with FinComEco Limited, a subsidiary of GMEX Group, to jointly develop and operate a range of initiatives in the agricultural commodity markets sector in sub-Saharan Africa, all based on blockchain technology.
Linking smallholder farmers with local traders, brokers, storage, transportation, and commodity buyers, the blockchain-based platforms are envisaged as helping farmers raise productivity and potentially obtain a better price for their produce.
It is anticipated that demand will be driven by the provision of microloans by African Potash direct to farmers, expected to bear interest at approximately 12% per annum. This rate is seen as being a "significant disrupter" in the countries of operation where farmers can pay well over double this rate.
All logging of supply chain financing and transaction will be on a blockchain ledger, which the company said will "offer a much more secure and cheaper alternative topresent systems where they exist. Dealing direct with the farmer will limit government interference and cut out 'the middlemen' and thereby potentially lower costs further".