US close: Major indices end session lower amid rotation out of growth stocks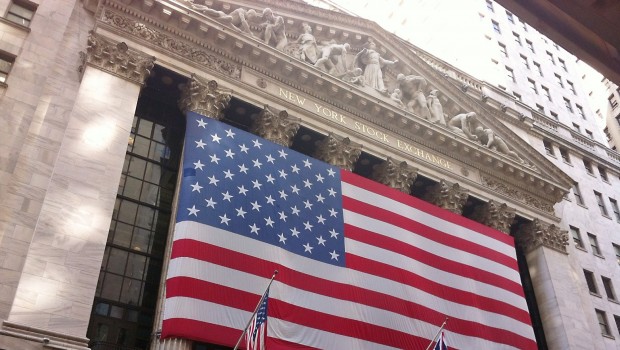 Wall Street stocks closed lower on Monday, with last week's ransomware attack on a major US fuel pipeline and a rotation out of growth stocks both dominating the session.
At the close, the Dow Jones Industrial Average was down 0.10% at 34,742.82, while the S&P 500 was 1.04% weaker at 4,188.43 and the Nasdaq Composite saw out the session 2.55% softer at 13,401.86.
The Dow closed 34.94 points lower on Monday, taking a bite out of gains recorded on Friday when the blue-chip index registered yet another fresh record high.
Energy stocks were in focus on Monday after a ransomware attack led to the closure of the Colonial Pipeline, a 5,500-mile system between the Gulf Coast and the New York metropolitan area and transports 45% of the East Coast's fuel supply, on Friday in order to "contain the threat". Colonial said on Sunday that several of its smaller lateral lines were once again online but stated that its main lines were still offline.
Cybersecurity stocks were also in focus as a result of the news, with shares in FireEye trading higher, while Fortinet and CrowdStrike moved lower throughout the session.
Multiple sources claimed the attack was undertaken by a Russian cybercriminal gang called DarkSide. The hackers, who infiltrated Colonial's network on Thursday and took almost 100GB of data hostage, locked the data on computers and servers, vowing to leak said data onto the internet if a ransom is not paid.
Investors were also paying attention to gasoline futures, ending the day 0.31% higher at $2.13 per gallon after jumping as high as $2.21 overnight - a level not seen in three years.
Elsewhere in the corporate space, Tesla was in the red following Elon Musk's appearance on Saturday Night Live over the weekend, Oracle slumped on the back of a downgrade by analysts at Barclays and both Facebook and Alphabet moved lower as a result of a downgrade over at Citigroup.
In addition to the downgrades, market participants also rotated out of growth stocks elsewhere, with Amazon and Netflix also closing lower.
On the macro front, Federal Reserve Bank of Chicago president Charles Evans said employment and inflation would have to pick up before he was willing to change his position on policy, adding he wouldn't mind seeing inflation run around 2.5% for some time but also expressed optimism over the state of the jobs market, despite disappointing growth in April.