Sunday share tips: Clarkson, Inspecs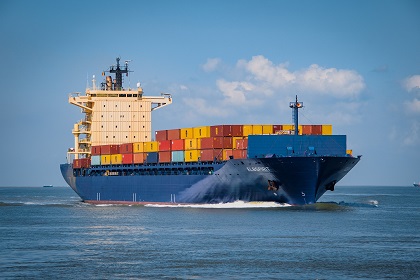 The Financial Mail on Sunday's Midas column recommended investors book some profits on Clarkson following the shares' nearly ten-fold rise under the stewardship of chief executive officer Andi Case.
"Investors may choose to take comfort from past performance and stick with the shares," Midas said.
"But selling a chunk of shares at £36.35 could prove to be a sound decision. Case is a skilful skipper, but choppy seas lie ahead."
The tipster last recommended the shares in February 2021, since when they had climbed by just over a third.
The shipbroker was involved in almost all aspects of the market and had a "strong" record when it came to delivering growth despite challenging market conditions, the tipster said.
And of Case, it noted that he had been "at the helm since 2008 and invested wisely in the business, hiring clever people and ensuring that the group is at the top of its game technologically."
Nonetheless, even if this time around it might be different, traditionally when shipping rates rose, as had been the case recently, shipowners rushed to build new vessels, often just as demand was falling off, pushing rates lower again.
The Sunday Times's Lucy Tobin laid out the case for investors to buy shares of Inspecs following a recent decline in the price.
Above all, she noted the growth prospects for the firm which already sold its glasses in over 80 countries and current investment in expanding its production capacity.
Furthermore, as broker Peel Hunt pointed out, even if not immune to the effects of a recession, eyewear was resilient.
After all, a broken set of glasses had to be replaced.
Chief executive officer, Robin Totterman, had also shown her faith in the business, recently picking up some £100,000-worth of shares, taking his stake to 18.3%.
Aside from investing in new factories, the company was also rolling out a new eco-friendly range of products and had just inked a deal to supply Amazon with its lenses.
There was also the company chairman's, Lord MacLaurin, to contend with, who had helped make Tesco into the juggernaut that it is today.