Marshalls keen for more acquisitions after year of growth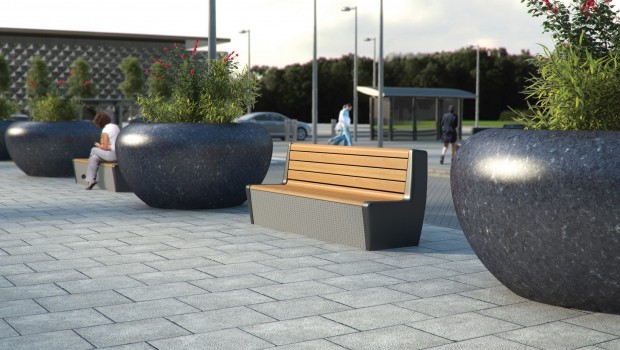 Specialist landscape products group Marshalls reported a 14% improvement in its full-year revenue on Thursday, to £491m.
The FTSE 250 company said profit before tax was ahead 21% in the year ended 31 December, to £62.9m, while its return on capital employed rose 110 basis points to 21.9%.
On a like-for-like basis, excluding the acquisition of Edenhall, return on capital employed was down to 23.3% from 24.8% year-on-year.
Earnings per share rose 22% to 26.29p, with the board also reporting "strong" cash generation, as group operating cash flow stood at 92% of EBITDA.
Net debt was £37.4m at year-end, widening from £24.3m 12 months earlier, which the firm said reflected cash outflow of £16.4m, relating to the Edenhall acquisition.
The board lifted the final ordinary dividend by 18% to 8.00p, and declared a supplementary dividend of 4.00p, which was in line with 2017's supplementary distribution, and reflected what the directors called "better-than-expected" year-end debt levels.
Marshalls said it made a "strong" start to trading in 2019 as well, with sales up 16% including Edenhall, and up 8% on an underlying basis, in the first two months of the year.
On the strategic front, Marshalls highlighted that its EBITDA growth had continued alongside improved return on capital employed, strong cash flows and a "strengthened" brand.
It said its self-help programme was "well advanced", and was delivering efficiency gains, adding that organic capital investment was continuing "strongly".
Research and development expenditure as also being increased, with the company describing a focus on innovation, new product development and service to drive sales growth, as well as a continuation of its focus on increasing profitability of its emerging UK businesses.
The firm's "wide-ranging digital strategy" was reportedly gaining momentum, and was continuing to drive benefits across the business, the board said, adding that the integrations of CPM and Edenhall were ongoing, as it continued to target selective bolt-on acquisitions.
Marshalls confirmed it was maintaining a 2x dividend cover policy.
"The group delivered a strong result in 2018 and continues to outperform the Construction Products Association (CPA) growth figures, despite ongoing macro-economic and Brexit uncertainty," said Marshalls chief executive officer Martyn Coffey.
"The CPA's recent winter forecast predicted a decrease in UK market volumes of 0.2% in 2018, followed by an increase of 0.3% in 2019.
"However, our recent trading has been strong and the underlying indicators in the new build housing, roadr Rail and water management markets remain supportive to our growth strategy and plans."
Coffey said good progress had been made during the year, noting the successful integration of CPM and the ongoing self-help programme to drive organic growth, with those enhanced by the acquisition of Edenhall.
"The group's focus remains the delivery of long-term sustainable growth, whilst maintaining a strong balance sheet and a flexible capital structure."
As at 1024 GMT, shares in Marshalls were up 2.47% at 559p.