Big Yellow pleased with first quarter revenue growth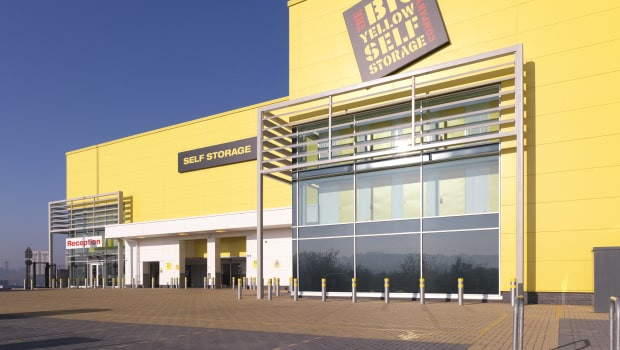 Self-storage operator Big Yellow Group reported a 24% year-on-year improvement in first quarter total revenue on Thursday, to £45.5m.
The FTSE 250 company said like-for-like revenue for the three months ended 30 June was £39.4m, up 9% on the same period last year.
Occupancy across its 106 stores increased 213,000 square feet, 3.5% of its maximum lettable area, compared to a gain of 289,000 square feet or 5.8% of the maximum lettable area at the same time a year ago.
The board said like-for-like closing occupancy was 88.3%, a decrease of 2.7 percentage points year-on-year, while closing occupancy for all stores was 86.5%, down 3.6 points due to the impact of new store openings.
Big Yellow said the quarter last year benefited from the tapering-off of the stamp duty holiday on 1 July, which accelerated housing-related demand in June.
Student demand in June this year was at more normal levels, and ahead of the pandemic-affected period in 2021.
Closing net achieved rent per sq ft for all stores was £30.33, an increase of 5% year-on-year, with average rate up 3% on the same quarter last year.
The regional Armadillo portfolio, acquired in July last year, had lower average rents, which impacted year-on-year rate growth.
Big Yellow said its like-for-like closing net rent per square foot was up 12% compared to the same time last year, and the like-for-like average achieved rate was up 11%.
"As we reported in May, the invasion of Ukraine at the end of February created significant uncertainty, leading to some of our potential customers deferring decisions," said chief executive officer Jim Gibson.
"Consequently, the March performance was unusual, with modest net occupancy growth on what is normally a strong month.
"However, over the quarter to June, we saw a normalisation in our demand and have delivered occupancy growth more in-line with 2018 and 2019, pre-Covid."
Gibson said against a "very strong" comparator quarter for last year, impacted by the distortion of the stamp duty holiday, the board was "pleased" with the solid growth in revenue and average rental rates.
"Like-for-like occupancy at 88.3% is slightly down on last year and we will continue to pursue our key objective of achieving same store average occupancy above 90%.
"The new Pricoa shelf facility gives us the flexibility to put in place additional medium to long term debt at moments of our choosing, whilst substantially reducing refinancing risk.
"Our business model and secure capital structure give us the confidence to continue to invest in our business and seek opportunities to grow our platform."
At 1138 BST, shares in Big Yellow Group were up 0.44% at 1,378p.
Reporting by Josh White at Sharecast.com.