AJ Bell hikes dividend as FY profit, revenue grow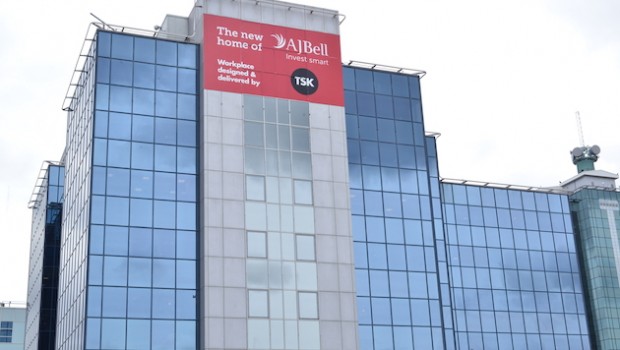 Investment platform AJ Bell hiked its dividend on Thursday as it reported a jump in full-year profit and revenue after gaining a record number of customers.
In the year to 30 September, pre-tax profit rose 29% to £48.6m on revenue of £126.7m, up 21%. Consensus expectations were for pre-tax profit of £45.5m and revenue of £122.3m.
Total customer numbers increased by a record 63,239, or 27% to 295,305, while the customer retention rate remained high at 95.5% versus 95.4% last year.
Total net inflows came in at £4.2bn from £3.9bn in 2019, driven by platform net inflows of £4.9bn, up from £4.3bn. Total assets under administration rose 9% to £56.4bn, compared to a 19% decline in the FTSE All-Share Index.
The pre-tax profit margin was up 2.5 percentage points to 38.4% and AJ Bell hiked its dividend by 28% from last year to 6.16p a share.
Chief executive officer Andy Bell said it had been another year of strong growth, with high levels of new customers and record dealing activity.
"The long-term growth drivers of the platform market remain strong, with customers increasingly looking for good value, online solutions and we are well positioned to benefit from those trends," he said.
At 0803 GMT, the shares were up 4.4% at 443.08p.