Trump cancels Putin meeting as Merkel condemns Kremlin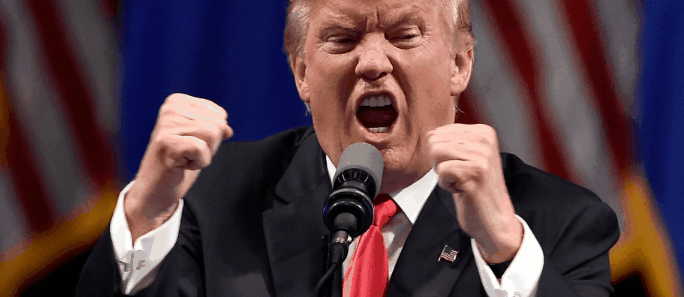 President Trump has cancelled his G20 meeting with Russian President Vladimir Putin, citing the recent confrontation between Russian and Ukrainian vessels in the Sea of Azov.
....in Argentina with President Vladimir Putin. I look forward to a meaningful Summit again as soon as this situation is resolved!

— Donald J. Trump (@realDonaldTrump) November 29, 2018
"Based on the fact that the ships and sailors have not been returned to Ukraine from Russia, I have decided it would be best for all parties concerned to cancel my previously scheduled meeting....," the US leader said via a post to his account on social media platform Twitter.
Soon afterwards, he added: "[...] in Argentina with President Vladimir Putin. I look forward to a meaningful Summit again as soon as this situation is resolved!"
In the background meanwhile, earlier on Thursday, Trump's former lawyer Michael Cohen pleaded guilty to lying to Congress about talks over a Trump property deal in Moscow during the presidential race, marking the latest twist in US Department of Justice special counsel's investigation of Russian collusion within the Trump election campaign.
Trump accused his former lawyer of "lying", calling him a "weak person and not a very smart person".
Earlier in the day, German Chancellor Angela Merkel had committed to meeting with Putin at the G20 summit in Argentina this weekend after she condemned Russia as "entirely" to blame for the naval incident in the Kerch Strait, accusing Moscow of restricting access to the Sea of Azov.
The incident occurred on Sunday when Russia fired on and seized three Ukrainian vessels and detained 24 crew members, several of whom are wounded.
Merkel said that Russia's actions violated a 2003 agreement that guaranteed free movement in the area, but Putin insisted that the move was justified as the Ukrainian vessels had "trespassed" into Russian waters.
The Kerch Strait separates Russia from Crimea, but Ukrainian vessels from Sea of Azov ports such as Berdyansk and Mariupol must sail the Strait in order to cross into the Black Sea.
Sunday's confrontation was the clearest act of aggression between Russia and the Ukraine since the Russian annexation of Crimea in 2014 and shows that tensions between Kiev and Moscow are heightening once again after a brief thaw.
Though the full economic implications of the incident remain unclear, analysts from Oxford Economics said that Ukraine could stand to lose between 0.8-1% of its GDP if it loses access to all commercial traffic through the Kerch Strait.
While the Russian economy was not impacted initially, Britain, Poland and a number of Baltic states have called on the EU to impose further sanctions on Moscow.
However, France and Germany are understood to be reluctant to move forward with such measures for fear of inflaming tensions further.
"We are not going to move very quickly on any new sanctions, there could be some later on, that is not ruled out. But for now the unity of the 28 is key. And focus on de-escalation," an EU diplomat told Reuters.