Director dealings: Toople CEO makes share purchase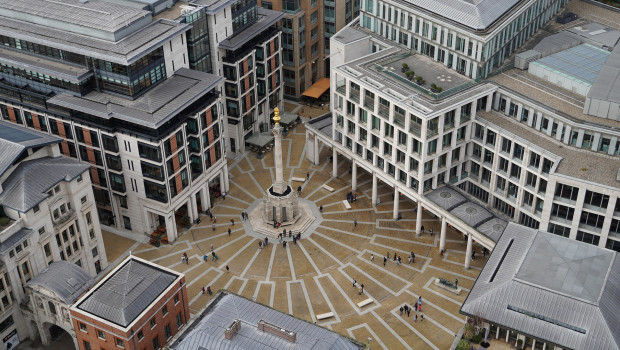 Toople revealed on Thursday that chief executive Andy Hollingworth had acquired 10.59m ordinary shares in the London-listed internet services provider.
Hollingworth, who took over as CEO back in 2016, purchased the shares at an average price of 9.44p each, for a total value of £1.0m.
On Thursday, Toople reported a widening of its interim losses on Thursday as it took a hit from restructuring costs, but a jump in revenue.
In the six months to the end of March, pre-tax losses widened to £1.06bn from £843,579 in the same period year ago, while group revenue rose 39% to £1.5m, with broadband revenue up 70% and mobile revenue doubling.
As of 1630 BST, Toople shares had sunk 16.67% to 0.08p.
Top Director Buys
Toople (TOOP)
Director name: Hollingworth,Andrew
Amount purchased: 10,593,220 @ 9.44p
Value: £1,000,000.01

Energean (ENOG)
Director name: Rigas,Matthaios
Amount purchased: 31,969 @ 552.90p
Value: £176,756.59

Energean (ENOG)
Director name: Topouzoglou,Efstathios
Amount purchased: 31,969 @ 552.90p
Value: £176,756.59

Distribution Finance Capital Holdings (DFCH)
Director name: Baines,John
Amount purchased: 75,000 @ 35.00p
Value: £26,250.00

Henry Boot (BOOT)
Director name: Littlewood,Darren
Amount purchased: 8,488 @ 243.00p
Value: £20,625.84

Firstgroup (FGP)
Director name: Mangold,Ryan
Amount purchased: 34,000 @ 38.33p
Value: £13,032.20

Firstgroup (FGP)
Director name: Mangold,Ryan
Amount purchased: 16,000 @ 38.45p
Value: £6,152.00

Prudential (PRU)
Director name: Wells,Mike
Amount purchased: 15 @ 1,250.50p
Value: £187.58

Prudential (PRU)
Director name: FitzPatrick,Mark
Amount purchased: 15 @ 1,250.50p
Value: £187.58

Daily Mail And General Trust A (non.v) (DMGT)
Director name: Zwillenberg,Paul
Amount purchased: 23 @ 677.00p
Value: £155.71

Taylor Wimpey (TW.)
Director name: Redfern,Pete
Amount purchased: 105 @ 144.00p
Value: £151.20

Taylor Wimpey (TW.)
Director name: Carney,Chris
Amount purchased: 104 @ 144.00p
Value: £149.76

Taylor Wimpey (TW.)
Director name: Daly,Jennie
Amount purchased: 104 @ 144.00p
Value: £149.76

Mondi (MNDI)
Director name: King,Andrew
Amount purchased: 10 @ 1,482.50p
Value: £148.25

Unilever (ULVR)
Director name: Pitkethly,Graeme
Amount purchased: 3 @ 4,281.00p
Value: £128.43

Daily Mail And General Trust A (non.v) (DMGT)
Director name: Beatty,Kevin
Amount purchased: 18 @ 677.00p
Value: £121.86


Top Director Sells
Standard Life Aberdeen (SLA)
Director name: Bruce,Stephanie
Amount sold: 103,859 @ 265.30p
Value: £275,537.94