Westmount shares rocket on positive update from Kaieteur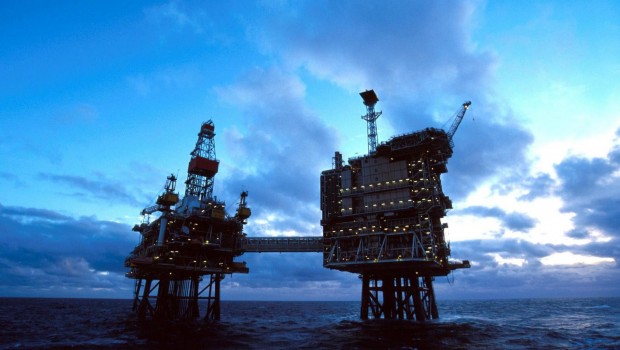 Westmount Energy shares were on the rise on Tuesday, after its partner Ratio Petroleum Energy announced that the Stena Carron drillship has arrived on location at the Tanager-1 wellsite on the Kaieteur Block, offshore Guyana, and would commence drilling operations "imminently".
The AIM-traded firm holds an indirect interest in the Kaieteur Block as a result of its 0.7% interest in Ratio Petroleum, and its 5.4% interest in Cataleya Energy Corporation.
Both Ratio Petroleum and CEC each hold a 25% participating interest in the Kaieteur Block via their wholly-owned subsidiary companies, Ratio Guyana and Cataleya Energy, respectively.
The Kaieteur Block is currently operated by an ExxonMobil subsidiary, Esso Production and Exploration Guyana at 35%, with the other partner being a subsidiary of Hess Corporation at 15%.
Previous announcements by Ratio Petroleum indicated that the Tanager-1 well has a target total depth of 8,000 metres, and would take 90 days to drill.
In addition, the May 2019 Netherland, Sewell and Associates report on the Kaieteur Block described the Tanager Prospect as a stacked reservoir prospect with Maastrichtian to Turonian reservoir intervals, and assigned a best estimate unrisked gross prospective oil resource of 256.2 million barrels to it, with an aggregate probability of geologic success of 72%.
Additionally, that report indicated that the aggregate best estimate gross unrisked prospective resources for nine prospects in the southern part of the Kaieteur Block, where the Tanager prospect is located, was 2.1 billion barrels, implying a net 525 million barrels to each of Ratio Guyana and Cataleya Energy across the area, which was covered by a 3D seismic survey.
Previous announcements indicated that a farm-in agreement entered into with ExxonMobil in 2016 provided optional carry provisions for both Ratio Guyana and Cataleya Energy for the first and second wells on Kaieteur, in the event that ExxonMobil chose to drill these wells on the block.
In February 2019, ExxonMobil decided to drill the first well on the block, and both Ratio Guyana and Catalaya Energy retained, until 14 May 2019, the option to be carried by ExxonMobil in the first well in return for the assignment of a 10% working interest in Kaieteur to ExxonMobil, and the option to be carried on a second well in return for the assignment of a further 7.5% working interest each.
Both Ratio Guyana and Cataleya Energy declined the option to be carried by ExxonMobil on the first well, thus retaining their full 25% participating interest each in the Kaieteur Block.
"Tanager-1 is the first well in a potential multi-well drilling campaign being operated by ExxonMobil on the Kaieteur and Canje Blocks over the next six to 12 months," said Westmount Energy chairman Gerard Walsh.
"This campaign will evaluate high impact Upper Cretaceous prospects in the Liza play fairway with, in some cases, multiple stacked reservoir targets. It also provides Westmount shareholders exposure to a portfolio of drilling outcomes over a compressed time frame.
"Success from some of the wells in this portfolio could result in transformational value changes for Westmount."
At 1259 BST, shares in Westmount Energy were up 24.29% at 22.37p.