Brown Finance Review [2022] Updated - Pros and Cons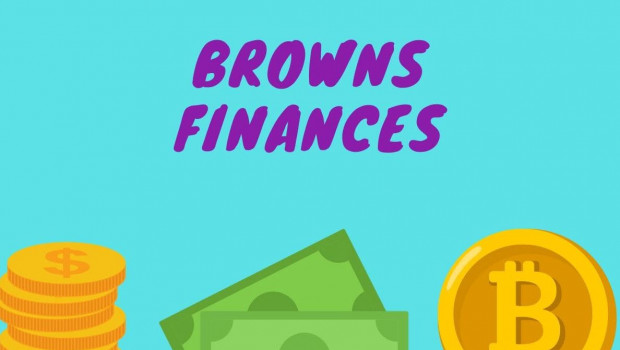 Brown Finance is an established and well-regarded firm that offers the ideal platform to all types of traders. Learn more with our Brown Finance review.
Brown Finance is a specialist trading platform focused on multi-asset investment. Their flagship services offer traders with a seamless entry to Forex, cryptocurrency, and stock instruments. Traders get access to more than 250 tradable financial assets.
Over the years, the firm has emerged as a top-tier trading platform that is geared towards sophisticated active investors, traders, professionals, and even beginners who are just getting started.
Our in-depth Brown Finance Review goes deep into the pros and cons of using their trading platform.
Pros
Wide Range of Trading Tools
When it comes to trading, you're only as good as your tools. And Brown Finances offers an extensive range of professional tools and risk management strategies that most platforms don't offer as a standard.
Intuitive mobile and web-based platforms, an industry standard product catalog, tight spreads, and multiple tiered accounts combine to offer a next-generation trading experience that will appeal to beginners and advanced traders alike.
The Brown Finances app is compatible with most mobile operating systems and outshines other mobile-based applications in nearly all aspects, but it does come with a relatively steep learning curve. On a more positive note, chart optimization is simple to use on the mobile app, allowing traders to utilize complex orders that they can track on the go and in real-time.
Industry-Leading Security Standards
Brown Finance provides guaranteed stop loss orders for clients to limit their loss if they make an unfavorable move.
Moreover, customer accounts are kept segregated from the company's bank accounts, providing an additional layer of security in an industry prone to market fluctuations. This ensures that users are protected in the unlikely event that Brown Finances becomes insolvent.
Moreover, the firm is registered with the Australian Securities and Investment Commission (ASIC) and regulated under the Corporations Act (Commonwealth). The security of their tools is aligned with the best that the industry has to offer.
User Friendly Interface
The platform offers advanced charting with highly customizable interfaces and watch lists. Charts can be customized to build and optimize complex layouts. Traders who want to explore long term trends will notice that price histories go back several years on major assets. This is a helpful change for users who are still new to investments and want to improve their trading skills.
Customer Service
In today's highly competitive landscape, most online brokers don't prioritize addressing the needs of their customers in an efficient and satisfactory manner. Brown Finance is well aware of this and goes above and beyond to offer top-notch customer services. Traders get access to a personal account manager who provides personal ongoing trading and assistance to ease their journey into trading, including tools, insights, and risk management strategies.
The customer support team is available 24/6 via email and phone. They also offer comprehensive educational libraries. The FAQs are also well organized and quite informative. The broker also runs their social media accounts which are filled with up-to-date information and actively interact with their clients.
Cons
High Minimum Requirements
Smaller account holders may be discouraged with the higher account minimums. In fact, the lowest tier starts at a minimum of at least €10,000 to get started. Higher tiered accounts can lower trading costs and provide more benefits as equity grows, but most traders will struggle to reach the higher customer tiers.
However, the company offers industry-leading research, superior user interface, and is regulated by ASIC. It also offers stop-loss protection for client accounts.
Educational Resources Could Use Some Work
Brown Finance's educational tools may be described as mediocre compared to what is offered by competitors. Low-skilled traders may be overwhelmed by the technical tutorials. The lack of search function makes it even more difficult to find less popular topics and gives off the impression that the section is poorly designed. The FAQ, on the other hand, is satisfactory.
The platform could use a more intuitive educational interface that provides more insight into trading strategies. The saving grace for Brown Finance is that all traders get access to their personal account manager who can get them up to speed.
Wrapping Up - What's the Verdict?
Brown Finance offers an excellent fit for all types of traders, with a wide range of product offerings, accessible web and mobile interfaces, a plethora of educational resources, and a responsive customer service team. For the most part, Brown Finance offers easy access to the market which allows traders to focus on successfully trading.
Having segregated accounts and being regulated by the ASIC lends credibility. Stop loss order gives traders peace of mind given the volatile conditions in the market. With that said, their account opening minimums could be lower to accommodate more traders. Conversely, professional and other traders will find their feature sets to be highly attractive with very few exceptions, such as the difficulty in unlocking higher tiered accounts.