US open: Stocks accelerate losses following big tech earnings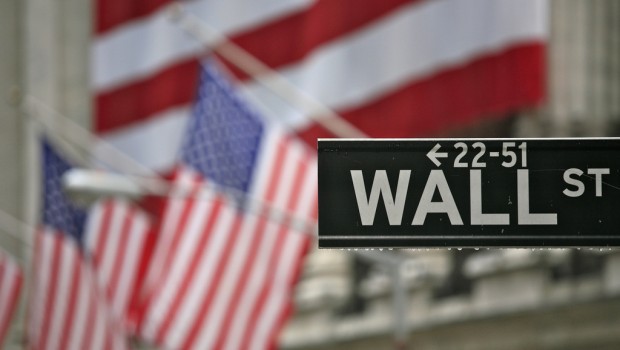 Wall Street stocks opened lower on Friday after a slew of data points and earnings from several big tech stocks overnight.
As of 1530 GMT, the Dow Jones Industrial Average was down 1.46% at 26,271.16, while the S&P 500 was 1.67% weaker at 3,254.67 and the Nasdaq Composite came out the gate 2.49% softer at 10,906.98.
The Dow Jones opened 387.95 points lower on Friday, reversing gains recorded in the previous session in what has been an otherwise brutal week for the US stocks.
Major US indices were on track for the worst weekly performance since March as market participants contemplated an ever-increasing number of new Covid-19 cases across both the country and abroad, with Wall Street's "fear gauge", the Cboe Volatility Index, hitting 41.2 on Thursday - its highest reading since 15 June.
On the macro front, Americans splashed out at a stronger than expected pace last month. According to the Department of Commerce, personal consumption expenditures grew at a month-on-month pace of 1.4% in September, ahead of consensus estimates for a print of 1.0. Growth in personal incomes also outpaced expectations, growing by 0.9% versus August.
Elsewhere, factory activity in the Chicago area slowed a tad in October but continued to grow at a brisk pace, according to the results of a closely-followed survey. Market News International's Chicago Purchasing Managers Index dipped from a reading of 62.4 for September to 61.1. That beat economists' forecasts for a reading of 58.5.
Still on data, US consumer sentiment was basically unchanged at the end of October as Americans loathing of the hyper-partisanship of the current elections still running at a high level, together with the drag from rising numbers of Covid-19 infections. The University of Michigan's consumer confidence index edged up from a preliminary reading for October of 81.2 to finish the month at 81.8 (consensus: 81.2).
Lastly, employee compensation growth in the US slowed in the third quarter as wage growth declined in both the private and public sectors. According to the Department of Labor, the employment cost index advanced at a quarter-on-quarter pace of 0.5% (consensus: 0.6%), the same as in the three months to June. That dragged the year-on-year rate of improvement in the ECI from 2.7% to 2.4%.
In the corporate space, Apple shares were lower after reporting a 16% drop in quarterly iPhone sales overnight, while Amazon shares were also in the red despite posting a blowout third-quarter report card.
Alphabet shares advanced in extended trading on the back of a set of quarterly results that topped expectations on the Street, while Twitter shares slumped after the social media giant revealed it had fallen short of user growth expectations.
On Friday, Honeywell revealed third-quarter profits had fallen 53% amid declining sales in its aerospace unit, while MoneyGram said both transaction volume and revenues had grown more than 110% in the third quarter of its trading year.
Still to come, Under Armour, Exxon Mobil and Colgate-Palmolive were all slated to report earnings on Friday.