US pre-open: Stocks to slip after Thursday's gains; Fed decision eyed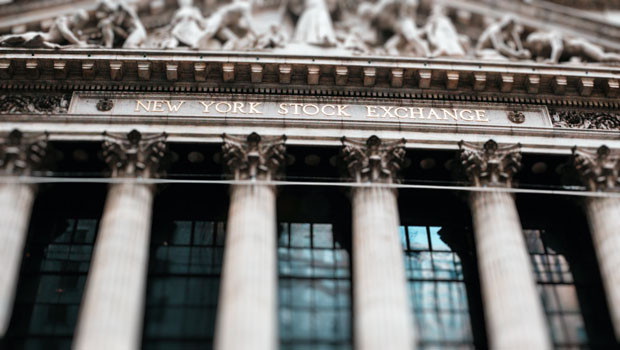 US stock futures pointed to a marginally weaker open on Friday following strong gains in the previous session, which saw the S&P 500 hit bull territory.
At 1210 BST, Dow Jones Industrial Average futures were 0.2% lower, while S&P 500 and Nasdaq futures were down 0.1% and flat respectively, as investors turned their attention to next week's US inflation figures and a rate announcement from the Federal Reserve.
Russ Mould, investment director at AJ Bell, said: "Tech stocks have enjoyed a resurgence this year, so much so that the S&P 500 is now officially in bull market territory.
"The US index has now risen 20% from its most recent low (October 2022), driven by the likes of Nvidia which is seen as the ultimate play on artificial intelligence and Meta Platforms which has stripped out costs through job cuts and enjoyed stronger than expected earnings.
"After a miserable 2022 for US shares in general, investors are happy that they've returned to their previous form. After all, this part of the market made a lot of people rich in the 10+ years after the global financial crisis, so many portfolios across the UK are likely to have large US exposure.
"The key question is what happens next. With plenty of signals suggesting we might see a recession soon, investors will be asking themselves if they should bank recent gains in US stocks or stay put and hope any economic downturn is only shallow and quick to pass.
"What might persuade investors to take a different course of action? Valuations are looking a bit rich and there is a risk that artificial intelligence becomes a bubble that's waiting to burst. Savvy investors might think it is worth cashing in gains before the market turns. However, if inflation starts to become less sticky and the Fed decides it doesn't need to keep raising interest rates, there is the possibility that markets can keep pushing higher, so why not enjoy the ride?"
Investors will also be mulling the latest data out of China, which showed that consumer price inflation rose 0.2% on the year in May, up from 0.1% in April, and versus expectations of a 0.3% increase.
Producer price inflation fell 4.6% in May following a 3.6% decline in April and versus expectations of a 4.3% drop. This marked the sharpest fall in more than seven years.
In equity markets, Docusign surged in pre-market trade after it posted better-than-expected results for the quarter ended 30 April.
General Motors was also in the black on news that it will partner with Tesla to use the electric vehicle maker's charging network in North America.