Europe close: Stocks end on mixed note ahead of Fed decision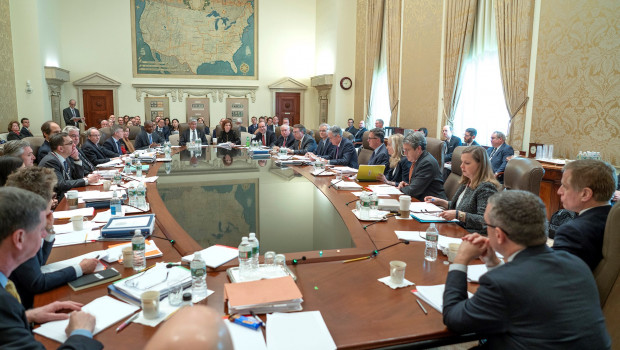 European markets finished on a mixed note on Tuesday as eurozone as traders girded for the U.S. central bank's latest policy decision the next day, against the backdrop of higher oil prices.
"The rising oil price, which has so far risen by more than 16% in less than a month, creates concerns that rates might have to remain higher for longer," said Axel Rudolph, senior analyst at IG.
"US bond yields have shot up to levels last seen in September 2007 while the US dollar slips for a fourth straight session and stocks for a second day."
The pan-European Stoxx 600 index drifted lower by 0.04% to 456.52, alongside a mixed close for the main regional indices.
Germany's Dax dipped 0.4% to 15,664.48, but the Italy's FTSE Mibtel added 0.6% to 28,757.63.
In parallel, front-dated Brent crude oil futures added 0.76% to $95.2 a barrel on the ICE.
Inflation in the Eurozone on the other hand unexpectedly slowed last month, as Eurostat revised down earlier 'flash' estimates for August on Tuesday.
The annual rise in consumer prices across the single-currency region eased to 5.2% in August, from 5.3% in July and 5.5% in June. The initial estimate showed inflation as unchanged at 5.3%.
The rise in food, alcohol and tobacco prices slowed to 9.7% year-on-year, from 10.8% and 11.6% in July and June, respectively.
However, the core measure of inflation, which excludes volatile items like food and energy, confirmed the flash reading at 5.3%, down from 5.5% in July.
Markets were expecting the Federal Reserve to hold interest rates steady when the decision was announced on Wednesday.
In equity news, DIY retailer Kingfisher plummeted after lowering earnings guidance on the back of weaker sales in France and Poland.
Travel giant Tui took off after reiterating its full-year outlook on te back of strong summer and future winter bookings.