Asia report: Markets finish mixed, Chinese telecoms surge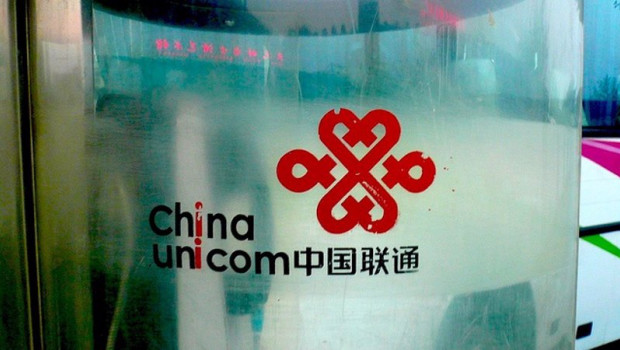 Markets finished in a mixed state in Asia on Tuesday, as investors monitored the global Covid-19 situation, while Chinese telecoms firms rocketed on an announcement from the New York Stock Exchange that their securities would no longer be delisted.
In Japan, the Nikkei 225 was down 0.37% at 27,158.63, as the yen strengthened 0.31% against the dollar to last trade at JPY 102.81.
Technology giant SoftBank Group was up 0.15%, while among the benchmark's other major components, robotics specialist Fanuc was down 0.18% and Uniqlo owner Fast Retailing was 2.06% weaker.
The broader Topix index was off 0.19% by the end of trading in Tokyo, settling at 1,791.22.
On the mainland, the Shanghai Composite was ahead 0.73% at 3,528.68, and the smaller, technology-centric Shenzhen Composite was ahead 1.5% at 2,422.34.
South Korea's Kospi rose 1.57% to 2,990.57, while the Hang Seng Index in Hong Kong added 0.64% to 27,649.86.
Shares of China Mobile, China Telecom and China Unicom were up in the special administrative region, by 5.13%, 3.35% and 8.5%, respectively.
Those moves came after the NYSE said overnight that it would no longer delist the firms, having said on New Year's Eve that the three companies would have their US listings cancelled.
Chipmaking giant SMIC lost 9.61%, after it was listed among companies to be removed from FTSE Russell's global indices, following an executive order from Donald Trump banning American investment in a number of Chinese firms.
The blue-chip technology stocks were higher in Seoul, with Samsung Electronics up 1.08% and SK Hynix rising 3.57%.
Covid-19 developments weighed on investor sentiment during the Asian session, as UK prime minister Boris Johnson placed England into a new national lockdown, following similar measures in the UK's other devolved nations.
In Japan, local media reported that the government was preparing a possible state of emergency declaration for Tokyo and its surrounding areas, as the coronavirus continued to spread in the capital.
"Mr Johnson confirmed traders' suspicions that England will go into lockdown and it looks as if it will be in place until mid-February or March," noted CMC Markets analyst David Madden.
"Italy has widened its list of restrictions and the lockdown will last until the middle of this month."
Madden said that US equities were volatile overnight, as the S&P 500 and the Dow Jones Industrial Average set new intraday records in early trading, before selling off a few hours later.
"The major indices lost over 1%. Loretta Mester of the Federal Reserve said that the policy will remain very accommodative for quite some time.
"In addition to that, the central banker said the US economy will slow down in the next two months and then the outlook will be more positive.
"The state of Georgia will be in focus because of a dual Senate race and the outcome will determine whether Republicans or Democrats control the upper house."
David Madden also noted that shares in China Telecom, China Mobile and China Unicom rallied after the NYSE announced it would no longer delist the companies.
"That should help US-China relations," he quipped.
Oil prices were higher as the region went to bed, with Brent crude last up 0.31% at $51.25 per barrel, and West Texas Intermediate rising 0.5% to $47.86.
In Australia, the S&P/ASX 200 slipped 0.03% to settle at 6,681.90.
Across the Tasman Sea, New Zealand's S&P/NZX 50 was up 2.11% in its first trading session of the new year, closing at 13,367.65.
Both of the down under dollars were stronger on the greenback, with the Aussie last ahead 0.67% at AUD 1.2957, and the Kiwi advancing 0.57% to NZD 1.3855.