Fed's Powell says no decisions about need for further hikes has been taken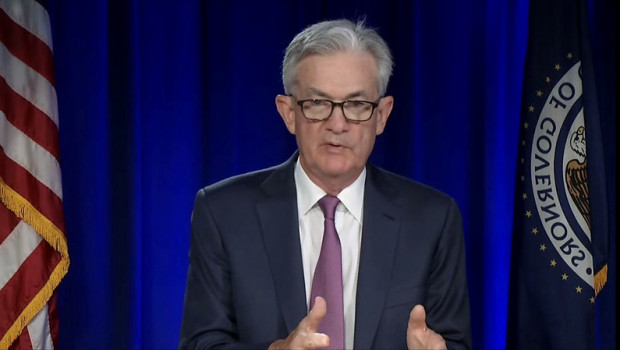 The head of the US central bank left the door open to a pause in interest rate hikes at its next policy meeting, even as he noted that inflation from the services sector was persistent.
According to Dow Jones Newswires, Jerome Powell, who was speaking at a panel on monetary policy in Washington D.C., said that inflation remained "far" above the Federal Reserve's 2.0% target.
Regarding recent "developments" in the banking sector, in his judgement they could mean that policy rates would not need to be raised as high in order to meet the Fed's goals.
But the effects of those developments were uncertain.
Powell did describe the current stance of policy as "restrictive" and added that there was also uncertainty regarding the lags with which monetary policy worked.
The data had continued to support the Federal Open Market Committee's view that lowering inflation would take some time, Powell added.
Yet no decisions had been taken regarding how much more policy tightening might be needed, he explained, although inflation in the services sector remained "persistent".