Core inflation reaches four-decade high in Japan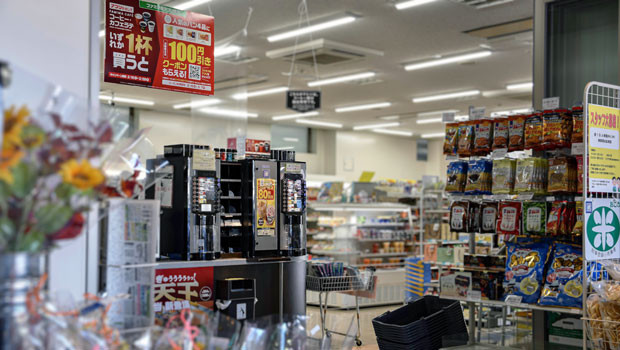 Fresh data out of Japan showed core consumer prices rising at their fastest rate in more than 40 years on Friday, in an economy notorious for its usual lack of inflationary pressure.
The country's core consumer price index rose 3.7% year-on-year in November, making for the quickest cadence since December 1981.
It was in line with what analysts polled by Reuters had pencilled in, and was a slight uptick on the 3.6% cadence recorded in October.
Overall CPI was 3.8% higher year-on-year in November.
At the same time, the Bank of Japan released minutes from its late October meeting, which showed policymakers were looking towards a shift in policy as inflation was set to rise further.
Members of the BoJ's policy board acknowledged the central bank's longstanding dovish approach, but agreed the need to "pay attention to the side effects of monetary easing".
"It was necessary to examine the impact of high prices on household behaviour and wages humbly," the minutes read.
The statement said one member highlighted the importance to consider how "future exit strategies" might affect markets, and whether "market participants would be well prepared for them".
Earlier this week, the Bank of Japan shocked markets by expanding its yield curve control band on the 10-year Japanese government bond.
It was now allowing yields on the notes to hover between -0.5% and 0.5%, from its previous band of between -0.25% and 0.25%.
Duncan Wrigley at Pantheon Macroeconomics said the Bank's expansion of its bond yield control band earlier in the week shocked markets, but the CPI data added credence to its rationale, which was that it was looking to alleviate the side-effects on financial markets.
"We think the additional motivation is that it gives the Bank more room for manoeuvre, by boosting the yen," Wrigley noted.
"The BoJ expects consumer inflation to cool gradually in 2023, and current energy prices, food prices and currency trends are supportive of this scenario."
The Bank of Japan saw limited pass-through in terms of sustained wage inflation, Duncan Wrigley explained, although inflationary expectations had started to creep up.
"Overall, given the gloomy outlook in the PMIs and prospects for a moderate recovery in 2023, we think that the BoJ will hold off from raising the base policy rate or monetary tightening intended to cool the economy until 2024."
Reporting by Josh White for Sharecast.com.