Disney to axe 7,000 jobs worldwide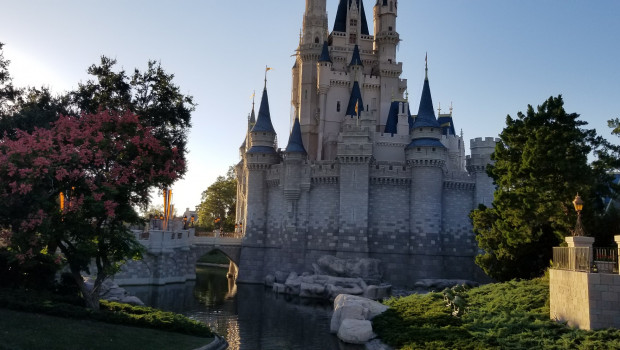 The Walt Disney Company is to axe 7,000 jobs worldwide, as part of a group-wide overhaul intended to cut costs and turn around the US entertainment giant's streaming business.
The overhaul, unveiled by newly-returned chief executive Bob Iger, will see Disney restructure into three core units: entertainment, covering film, TV and streaming; sports-orientated ESPN; and Disney parks, experiences and products.
Around 4% of the global workforce will be affected by the job cuts.
Iger said the overhaul would eventually save around $5.5bn, and was intended to revive creative output as well as making the streaming business profitable.
"We are embarking on a significant transformation, one that will maximise the potential of our world class creative teams and our unparalleled brands and franchises," he said.
"We believe the work we are doing to reshape our company around creativity, while reducing expenses, will lead to sustained growth and profitability for our streaming business, better position us to weather further disruption and global economic challenges, and deliver value for our shareholders."
Iger led Disney for 15 years before handing over the reins to his successor, Bob Chapek. But just 33 months later Disney stunned investors by announcing that Iger was returning and would replace Chapek.
First-quarter results - also published on Wednesday - showed an 8% improvement in sales to $23.5bn, while net income from continuing operations jumped 11% to $1.3bn. The Disney+ streaming service, which first launched in 2019, reported a $1.5bn loss. Subscribers were down 2.4m at 161.8m, although the the fall was not as sharp as some analysts had feared.
Shares in Disney jumped after hours following the announcement, made after trading had closed on Wednesday. By 0900 GMT on Thursday, the stock was ahead 6% in pre-market trading.
Neil Wilson, chief market analyst at Finalto Trading, said: "Iger has a plan, and it involves making streaming profitable. Reassuring results, and confidence that Iger can deliver."
Susannah Streeter, senior investment and markets analyst at Hargreaves Lansdown, said: "Growing subscribers by spending less on hit shows won't be easy, but the company does have a large back catalogue up its princess sleeves, and can win younger fans for classics through cross-selling at theme parks.
"Disney has joined the lay-off deluge, a move which will assuage investor concerns that hefty price hikes at parks instead of cost cutting elsewhere will just alienate customers over the longer-term."