Engage XR sees strong sector growth continuing in 2022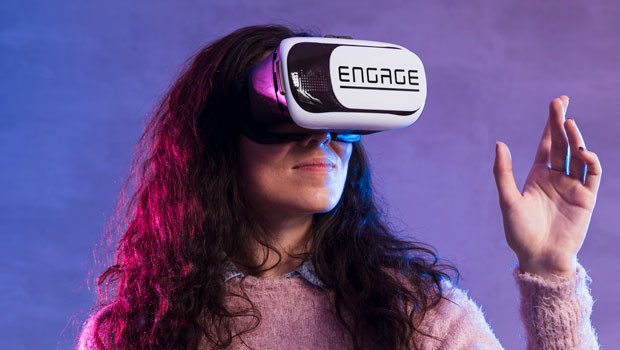 Virtual reality technology company Engage XR said in a trading update on Monday that it was expecting revenue for 2021 to be around €2.4m - an increase of 68% on the prior year.
The AIM-traded firm, formerly known as VR Education Holdings, said revenue from its 'Engage' platform had grown around 200% to €1.8m for the 12 months ended 31 December, with the platform now accounting for more than 75% of group revenue, up from 42% in 2020.
That was in line with the group's medium-term outlook, and with its growth plan for the Engage platform, with the board reporting that the strong momentum was being carried into the 2022 financial year.
Engage enterprise and education active clients were up 34% to 139, with total enterprise and education licence numbers up 124% to 6,634.
The company said its gross margin expanded by seven percentage points to 79%, as a result of the increased revenue contribution from Engage.
During the year, the group signed an initial six-figure dollar contract to August 2023 with Optima Domi - an classical curriculum development company - to service the first virtual reality (VR)-based Florida charter school, and also signed a six-figure euro contract with a Korean enterprise customer in December.
It also signed a contract with manufacturing behemoth 3M to use the Engage platform to build its own metaworld dubbed '3M Home', which the firm described as an "exploratory VR pilot project".
Engage XR raised €9m in an oversubscribed placing in June at a price of 16p per share, and said year-end cash balances stood at €7.8m, with a net monthly cash burn of around €0.3m for 2021.
Looking ahead, the company's board said it expected revenue from the Engage platform to continue to grow strongly as the pandemic waned, with a number of Fortune 500 companies looking to maintain hybrid work practises to help with staff retention, and to reduce costs and carbon use.
That, the directors said, was the "ideal target area" for Engage, and would be a long-term focus for the group as it progressed towards its medium-term financial objectives for the period from 2023 to 2025.
"2021 has shown that we have, in Engage, a platform which clients are willing to invest time and money in," said chief executive officer David Whelan.
"Engage provides a level of interaction they cannot get through traditional video and text-based platforms.
"The next evolution of Engage is very exciting with the launch later this year of our business-focused metaverse, codenamed 'Oasis'."
Whelan said recent updates from Facebook owner Meta around the future of the metaverse had "shone a light" onto Engage's strategy, built around how people were expected to use "spatial services" in the future.
"With our business-first approach, we believe we are hitting a sweet spot - many enterprises are looking to develop a professional metaverse space which they can fully control, and which is not also a children's social media playground.
"At Engage we are expanding and growing fast - all metrics are pointing in the right direction."
The company was scaling its teams to keep up with current demand, and projected growth, David Whelan explained.
"We expect continued growth throughout 2022 and beyond, as remote work and virtual events become the norm.
"We are excited about the coming months as we help shape our clients' metaverse strategies and ambitions."
Engage XR said it expected to publish its results for the year ended 31 December in March.
At 1227 GMT, shares in Engage XR were up 3.86% at 14.8p.