Real Good Food to ditch AIM listing after loss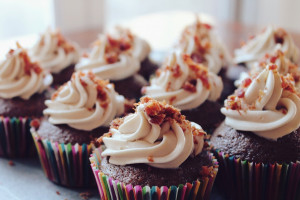 Real Good Food said it would scrap its AIM listing to save money as the cake decoration company reported an annual loss of almost £3.5m.
The company posted a pretax loss of £3.49m for the year to the end of March compared with a £20.1m loss a year earlier. Revenue from continuing businesses fell 9.5% to £37.3m in a year affected by the Covid-19 crisis.
Adjusted underlying earnings before interest, tax, depreciation and amortisation on continuing businesses were £0.2m compared with a £1.6m loss a year earlier. Central costs fell to £0.6m from £3.5m.
Brighter Foods said it would ask shareholders to vote for a delisting from AIM at its next annual general meeting. The move will save about £150,000 a year, which is a disproportionate expense with few shares traded, the company said.
Shares of Real Good Food fell 19.9% to 2.72p at 10:36 BST.
The company sold its Brighter Foods snack bar division to The Hut Group in May for £43m to cut debt and concentrate on cake decoration. Real Good Foods has been cutting costs and selling businesses after a series of profit warnings and the departure of founder Pieter Totté in 2017 in 2017.
Mike Holt, chief executive, said: "The group has coped with the challenges of covid and has continued to improve underlying profitability. In addition, the debt burden was halved following the successful sale of Brighter Foods. Renshaw and Rainbow Dust Colours, our two remaining businesses, continue to improve their performance, and after a good start to the year, prospects are encouraging."