Asos shares surge as FY profits, revenue to beat expectations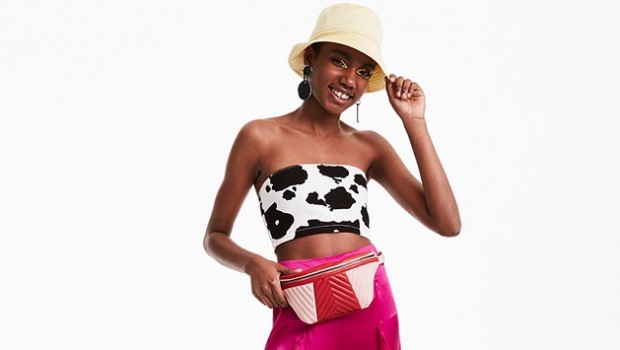 Asos shares surged on Wednesday after the online fashion retailer said full-year sales and profit were set to be "significantly ahead" of market expectations thanks to a shift to online shopping during the coronavirus lockdown and as customers return fewer items.
Revenue growth is now expected to be between 17% and 19%, while pre-tax profit will be between £130m and £150m. Analysts had pencilled in around 15% growth in revenue and pre-tax profit of £53m.
Asos said the improvement in expectations "is supported by stronger than anticipated underlying demand and the continuation of the beneficial returns profile highlighted in our last trading statement".
The company had been expecting underlying returns to normalise once lockdown measures were eased and customers were able to ship returns and felt more comfortable doing so. However, Asos said it had become evident in recent weeks that returns are not increasing at the rate it initially expected and it has seen a significant reduction in returns rates since April.
The group said this partly reflects demand for lockdown categories such as activewear and face and body products.
Still, Asos highlighted the uncertain consumer and economic outlook and said it was unclear how long current favourable shopping behaviour will persist. The extent of its outperformance will be driven by how customer shopping behaviour normalises, it said.
"We have a robust balance sheet, with a differentiated product offer and global infrastructure to leverage. Against this backdrop we have increased confidence that Asos will continue to progress as one of the few truly global leaders in fashion retail."
At 0830 BST, the shares were up 10% at 4,639p.
Broker Peel Hunt said the pre-close trading statement is "extremely impressive", with a small beat on sales but a massive beat on pre-tax profit.
"Sales have remained robust since lockdown, but it is the returns rate that has really moved the dial. Management expected that the returns rate would be artificially lowered during lockdown but would bounce back to normal levels thereafter, as we now have more freedom to got the post office, etc. That has not happened, which - along with some other factors - had a material impact on the margin.
"To put that in context, our forecast was for 16% revenue growth, and the outcome will be 17-19%: a nice but not spectacular beat. However, profit-wise, we were on £69m and the answer will be £130-150m. Clearly a major upgrade for us today, we will speak to the company and confirm. The shares have done well but are likely to challenge our £50 price target in the upcoming sessions."