Sunday share tips: William Hill, International Biotechnology Trust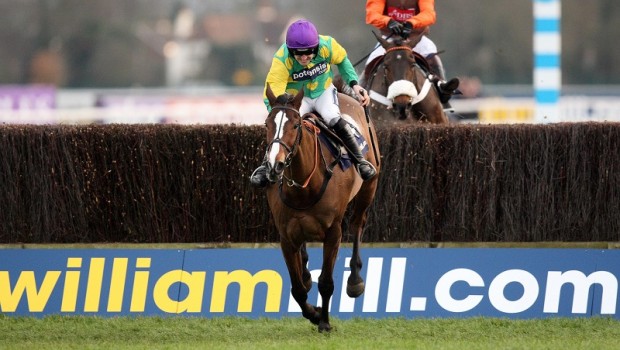 Selling shares of William Hill was Jill Treanor's tip for investors in the Sunday Times's 'Inside the City' column.
Rival takeover bids from Apollo Capital Management and Ceasars Entertainment had sent the bookie's stock higher by almost half during the previous trading session.
William Hill's US operations, where it already takes one in every four legal sports bets, hold the potential for fast growth and are likely behind the takeover interest.
And it wasn't the first time that the company had been approached by suitors, rather the fifth such instance.
But Treanor cited research from ShoreCap according to which the company's US operations are probably worth 300.0p a share with the rump of the business worth another 100.0p.
Even so, said the tipster, "for those who backed the £224m fundraising in June at 128p, it might be a nervous wait — and a good opportunity to leave the racecourse with a profit.
"Sell."
For its part, the Mail on Sunday's Midas column touted the attractions of International Biotechnology Trust (IBT), arguing that it gives investors exposure to "some of the most exciting£ businesses in the field" and telling readers to 'buy'.
The tipster also highlighted what it said were the trust's "impressive track record" and the fact that it paid out dividends - unlike most individual biotech companies.
"Over time, the company should deliver both capital and dividend growth. The group's managers have more than 75 years' combined experience and include Kate Bingham, chair of the UK Vaccine Taskforce," Midas said.
"Their ability to pick successful companies is based on rigorous stock selection and a deep network of industry contacts."
Over 10% of the trust's portfolio consisted of unlisted companies but for the most part it was invested in listed one, be they large market-cap outfits or ones which still had to turn a profit.
A majority of the investments were also based in the US with a focus on a range of ailments, including cancer, Parkinson's or inflammatory conditions such as rheumatoid arthritis, with a third oriented towards so-called rare diseases.
"Investors in the business should be rewarded with income, capital gains and the knowledge that they are funding companies whose work can make a tangible difference to people's lives. Buy."